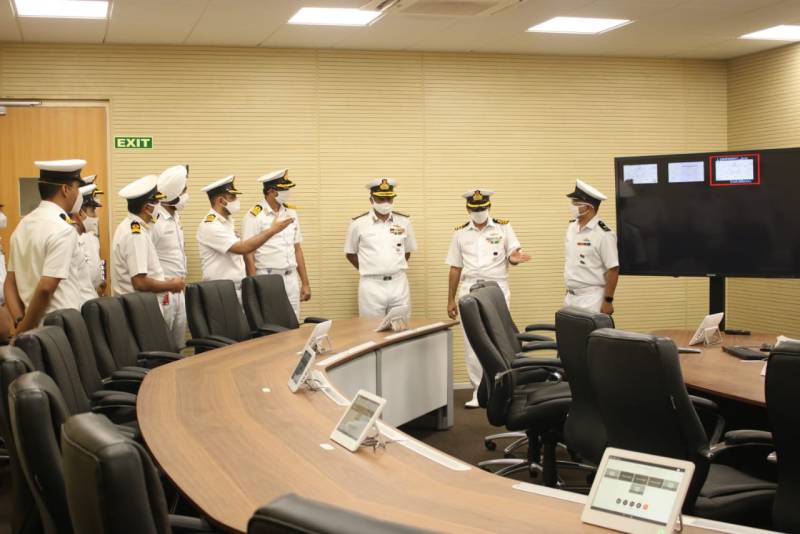 The Asian press published an interview with former Indian Foreign Minister Kanwal Sibal, who spoke about the "Chinese threat" against the Indian state. According to Sibal, who held India's top foreign policy post from 2001-2002, China has increased its military presence in the Indian Ocean and this needs to be countered.
The SCMP edition cites a statement from the former Indian Foreign Minister:
China has acquired numerous footholds around India in recent years. China takes control of ports in Pakistan, Sri Lanka. He established a military base in Djibouti - on the shores of the Indian Ocean. Chinese ships and submarines enter the Indian Ocean on a regular basis. All this activity is explained by Beijing exclusively from an economic point of view - the creation of infrastructure within the framework of the "One Belt - One Road" project.
In the meantime, it is proposed to intensify cooperation with other countries to counter China. For example, Abhijit Singh, Senior Researcher and Head of Maritime Security Policy at ORF, says that India has already begun implementing a plan to deploy additional military forces in the Andaman and Nicobar Islands. At the same time, it is indicated that it is necessary to update and increase the length and width of the runways on these archipelagos, as well as to involve Japan in the "confrontation with China". The Andaman and Nicobar Islands are called "a kind of aircraft carriers in the Indian Ocean" from which you can engage in aerial patrols over large areas.
The statement of the former Ambassador of India to Japan D. Wadhwa is cited:
Last month, Japan provided the islands with a $ 36 million grant for their development. In particular, the funds will go to the development of the island's power system.
It was noted that the infrastructure of the islands in the Indian Ocean, together with Japan, could be used to track the submarines of the Chinese Navy. The aforementioned Sibal suggested involving not only Japan, but also Australia's military in the process, adding that the US "is also ready to provide assistance."