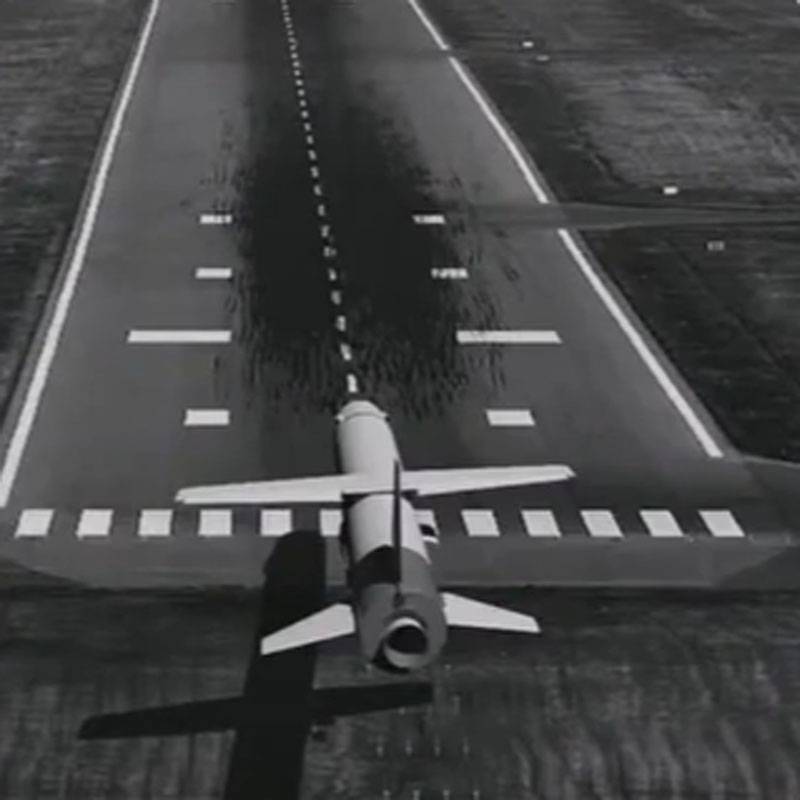 Russian specialists continue to work within the Wing-SV project. We are talking about a project of a reusable cruise stage of a launch vehicle. Such a launch vehicle will be included in the light LV class.
On the channel of the Faculty of Aerophysics and Space Research of the Moscow Institute of Physics and Technology, a statement appeared by the head of the experimental design bureau (design bureau) of TsNIIMash Boris Satovsky.
According to Satovsky, the rocket stage will be able to land in various options, including the runway of an unpaved airfield. According to the head of the experimental design bureau, the landing gear of the Wing-SV stage will be equipped with replaceable equipment. In particular, we are talking about wheels and skis. The former will be used for the classic version of the concrete runway, the latter - for, let's say, more extreme landing options, including sticky ground.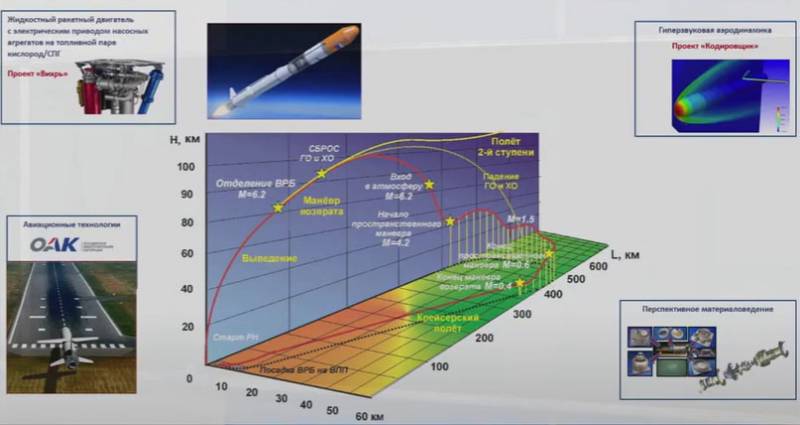 During the speech, the flight scheme with further work of the 2nd stage of the launch vehicle was presented.
It should be recalled that last year it was decided to develop a flight demonstrator for the Krylo-SV missile. To date, some characteristics of the recoverable stage of a promising light launch vehicle are known. So, its dimensions will be about 6 m in length with a radius of about 80 cm. For "Wing-SV" it will be possible to move at hypersonic speeds - up to 6 speeds of sound. The stage is planned to be equipped with a promising engine, which at this stage received the working name "Whirlwind". It is a liquid propellant rocket engine with electrically driven pumping units using oxygen / LNG fuel vapor. Estimated engine thrust at sea level - 4000 kgf.
Speech on the topic "Reusable rocket and space systems":