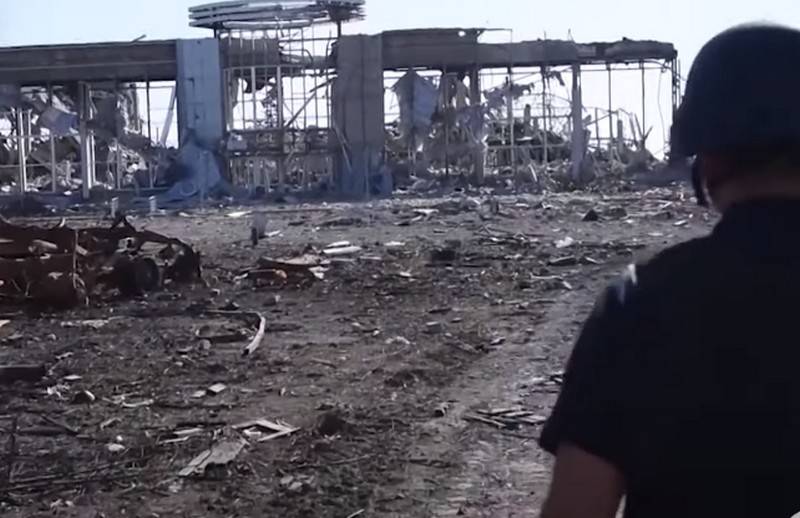 The escalation of the military conflict in eastern Ukraine led to human losses on both sides. Kiev is trying by all means to regain the territory of the unrecognized republics, but all attempts are initially doomed to failure - Donbass does not want to return to Ukrainian rule. Jiří Just came to this conclusion in his article for the Czech edition of Lidovky.
Over the seven years of the conflict, Ukraine has made many attempts to regain the territory of Donbass by force, but constantly ran into opposition from separatists supported by Russia, the author writes. President Zelensky, who won the election and ahead of Poroshenko, promised the Ukrainian people to solve this problem peacefully.
However, the peace initiative of the Ukrainian leader gradually "stalled" and everything returned to normal: shelling resumed again, the sides began to suffer losses. Attempts to intervene in the situation of the Ukrainian opposition, adhering to pro-Russian views, were resolutely suppressed by Kiev itself.
The author notes that to date, Ukraine has not made any progress in returning these territories to its jurisdiction. And it's not about Russian
tanks
standing on the border, but in the residents of Donbass themselves, who are further and further away from Kiev. Yust emphasizes that local residents do not want to return to Ukraine and declare that this will never happen.
Considering that the number of residents of the republics who have received Russian citizenship has already exceeded 600 thousand, reintegration is impossible either by force or by negotiations. The economic condition of Ukraine could help in this, if it were better than the Russian one, but this does not exist and will not be for a long time.
In addition, a new generation has already grown up in 7 years, which at the beginning of the war was 11-12 years old, writes Yust. They sympathize with Moscow and hate Kiev.
There will be no return. The residents of the Donetsk and Lugansk republics do not want this, although they live in more difficult conditions than before 2014. The Ukrainian elite does not want this either, which, after the rejection of Donbass, can dominate the political arena.
- summed up in the material of the Czech edition.