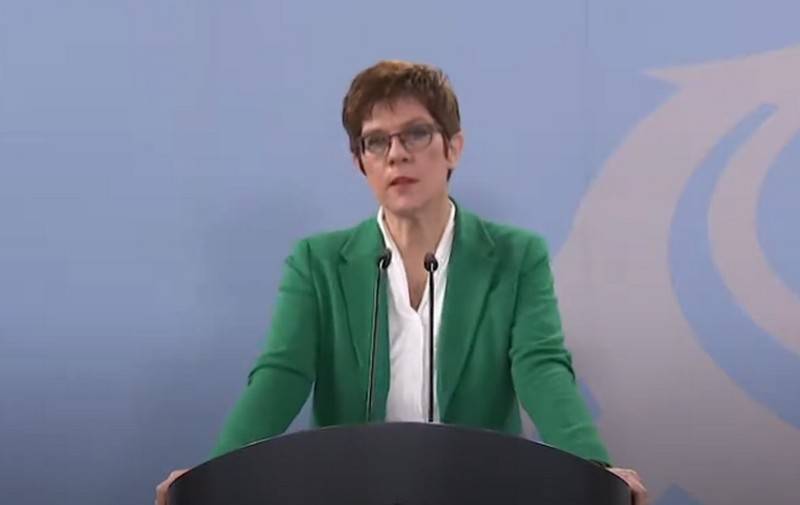 The United States will not withdraw the American military contingent from German territory; on the contrary, it is expected to increase. This was stated by German Defense Minister Annegret Kramp-Karrenbauer
The head of the German defense department held talks with her American counterpart Lloyd Austin. As a result, Kramp-Karrenbauer announced that the United States intends to increase the military contingent in Germany by another 500 people. According to the German Defense Minister, the increase in the American presence on German soil is "a sign of solidarity."
The troops in the FRG will be reinforced by 500 men. It is a strong sign of cohesion.
- she said at a briefing.
The German Defense Ministry clarified that today it is not known when additional forces from the United States will arrive, where they will be stationed and what tasks to perform.
Thus, we can state that the new American President Joe Biden is pursuing a policy that is fundamentally different from that of Donald Trump. The previous American leader planned to reduce the American contingent in Germany from almost 35 thousand to 25 thousand troops. Some of them were to be relocated to Poland, which Warsaw was so happy about.
Earlier, Biden suspended the withdrawal of troops from Germany in order to "study this issue." Apparently, the "study" came to an end, and instead of withdrawing the troops, a decision was made to strengthen the presence.