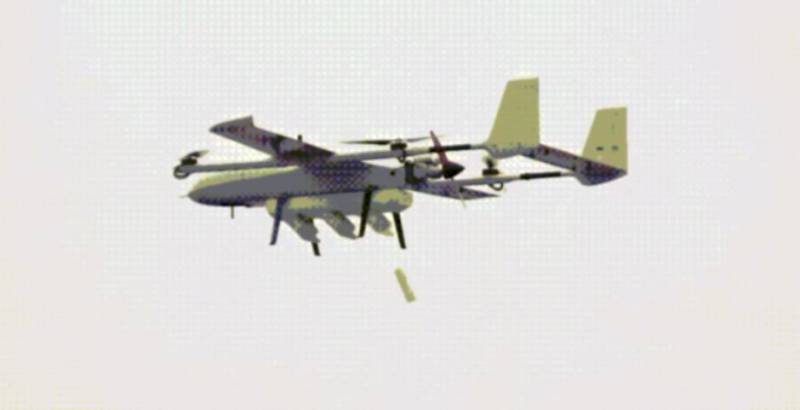 China continues to rapidly develop unmanned
Aviation
, testing more and more drones. Another novelty was demonstrated by the Chinese company Zhongtian Feilong.
According to Jane's, citing the local press, the first flight tests of a promising unmanned aerial vehicle, a carrier of reconnaissance drones, took place in China. The flight took place at the end of March this year at one of the airfields and was considered completely successful.
There is very little information about the new development in the public domain. At the moment, it is known that the unmanned drone carrier was created according to a two-boom aircraft scheme. The drone is equipped with five electric motors, allowing it to take off and land by helicopter and fly like a regular plane.
According to the published photo, two engines with rotors are located on each of the drone's beams, and another one with a pusher rotor is located in the tail section. On the bottom surface of the drone is a container that houses reconnaissance drones. Instead, the drone can carry kamikaze drones. In addition, various equipment can be installed in the container, for example, electronic warfare.
Presumably, reconnaissance drones released by the carrier can no longer return to the container, but return on their own or simply fall, having exhausted their resource. There are no details.
The technical characteristics of the new Chinese drone were also not disclosed.