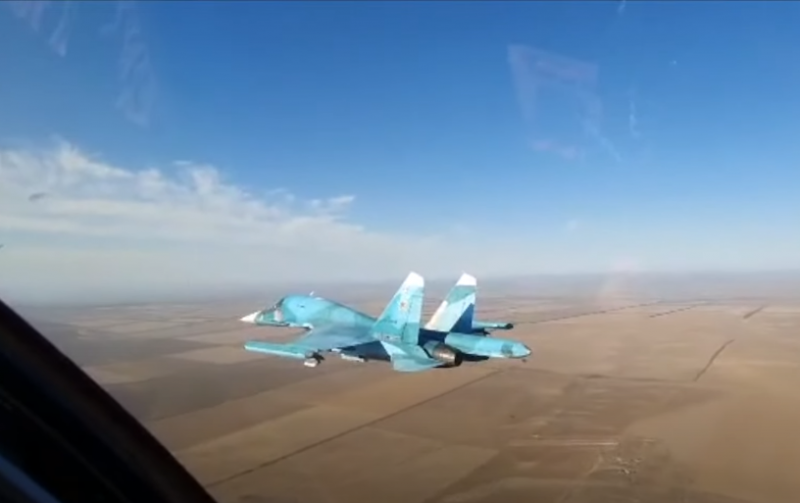 Large-scale joint exercises
aviation
Southern Military District and Black Sea Naval Aviation
fleet
launched over the Black Sea. This is reported by the Ministry of Defense.
Front-line bombers Su-24M and Su-34 from the air divisions of the Southern Military District relocated to field airfields to conduct joint exercises with the Su-27SM and Su-30SM fighters of the Black Sea Fleet naval aviation. Aircraft crews will carry out rocket launches and bombing at sea targets.
Another challenge is to confirm the ability to operate in adverse weather conditions and at extremely low altitudes. In addition to aviation, a group of small missile ships of the Black Sea Fleet will take part in the exercises. Pilots of joint air groups will work out covering and escorting ships when they perform combat missions.
It is noted that the aviation exercises are being conducted against the background of the planned entry of American warships into the Black Sea. As previously reported, the United States sent two destroyers through the Turkish Straits: Donald Cook and Roosevelt from the US 6th Fleet. The Pentagon said that the destroyers are "carrying a message" to Russia in connection with the build-up of Russian forces in the Black Sea.
The Russian Ministry of Defense has already announced that all US and NATO ships that have entered the Black Sea are taken on constant escort of the forces and assets of the Black Sea Fleet. As the saying goes, "just in case."