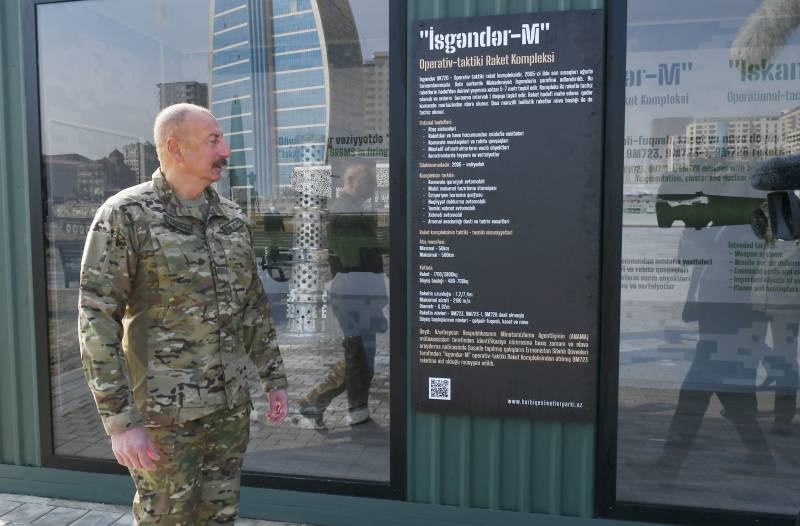 Azerbaijani media continue to actively exaggerate the topic related to yesterday's statement by the head of state Ilham Aliyev. The matter concerns the statement of the President of Azerbaijan during the opening of the trophy equipment park in Baku.
Standing next to one of the stands, Aliyev said that Baku wants to get an answer where the Armenian army got the missiles of the Iskander-M operational-tactical missile complex (OTRK). According to Aliyev, it was the Iskander-M missiles that were used during the combat operation in the area of ​​the city of Shusha (the Armenian version is Shushi).
According to Aliyev, "it is interesting to know how the missiles hit the Armenians, which they should not have".
The question of who, how and why shot down a Russian helicopter in the skies over Armenia, Ilham Aliyev, apparently, does not care. And most importantly, the question does not bother when the perpetrators will be held responsible for this crime. And this despite the fact that the Azerbaijani authorities promised to conduct a transparent investigation and punish those responsible immediately after the incident - on November 9, 2020.
The Azerbaijani press also notes another statement by the president of the republic:
We have dispelled the myth about the invincibility of the Armenians.
This statement is puzzling. It turns out that before the conflict in Nagorno-Karabakh, Aliyev himself considered the Armenian army invincible. If he didn't think about it, then what specific "myth" is he talking about, and who spread such a "myth" about him?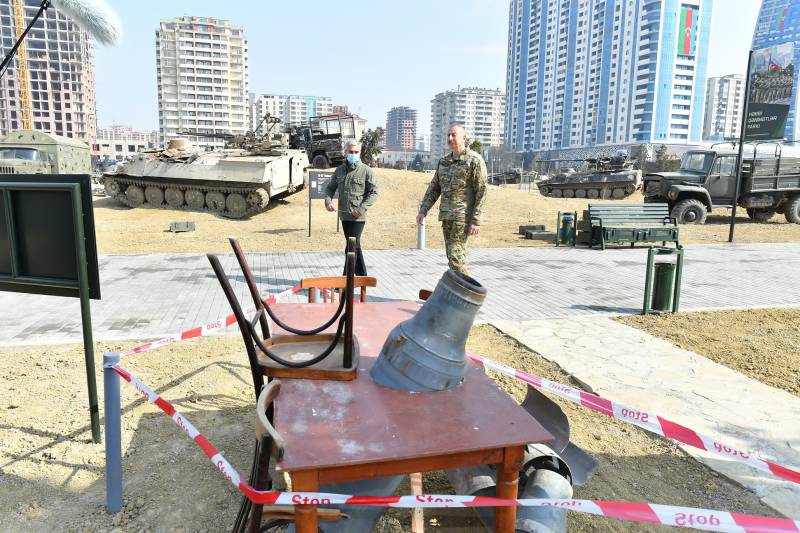 It is pointed out in Azerbaijan that "the next day after the question of the use of Iskander-M missiles, no response was received from abroad". At the same time, Azerbaijan does not touch upon such a fact as the fact that the means of objective control did not record the Iskander missile launches of the Armenian troops. No attention is paid to another oddity. Why did Ilham Aliyev not ask his question about Iskander-M immediately after the conflict, but waited more than 5 months? Perhaps, the topic was not raised immediately for the reason that the fragments of the Iskander-M missile were not at the disposal of the Azerbaijani army at that time ...