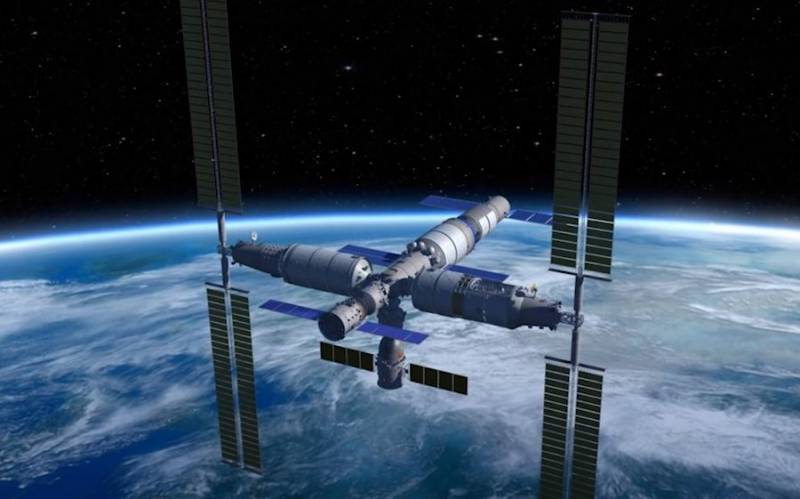 Russia will build its own space station, the construction project was approved by Russian President Vladimir Putin. This is reported by the Russian media.
The head of the Russian state on Monday, April 12, held a closed meeting on the development of the space industry. As a result, a decision was made to build a Russian orbital space station, which will replace the Russian segment on the ISS.
The details of the planned construction have not been disclosed, it is assumed that it will begin in the near future in order to prevent a long break between the mothballing of the Russian segment on the ISS and the launch of the new station. Mothballing is scheduled to begin in 2025.
Let us recall that in November last year, RSC Energia, which is the operator of the Russian segment of the International Space Station, proposed abandoning further participation in the ISS program and focusing on the creation of a Russian space station. It was noted that the further operation of the ISS will lead to huge expenses for maintaining the technical condition due to the deterioration of the modules.
According to RKK's plans, the new Russian space station (ROS) will consist of three to seven interchangeable modules. The station will be autonomous, built with an open architecture and an unlimited service life. According to RSC Energia's plans, commissioning of the station should begin after 2024.
Earlier, Roskosmos said that the ISS will expire in 2024, but Russia intends to agree on its extension until 2030. According to Roskosmos plans, the Nauka modules, nodal and scientific-energy modules should go to the ISS. Retrofitting the Russian segment of the ISS with these modules within three years will make it completely independent from the rest of the station, which may lead to the creation of a new orbital station on its basis.