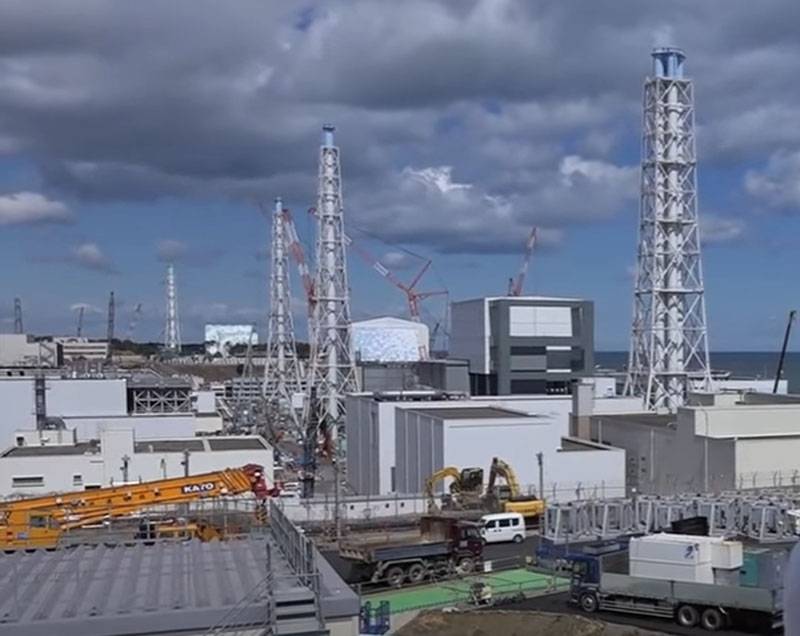 US State Department spokesman Ned Price made an amazing statement. This statement concerns the situation at the Japanese emergency nuclear power plant "Fukushima". The accident at this nuclear power plant happened about 10 years ago - in March 2011. Then the cause of the accident was a tsunami, and the consequences in Japan are still evident today. One of them is the overflow of storage tanks for radioactive waste and water. In a number of cases, the tanks leaked due to corrosion from the effects of sea water, and their contents began to flow into the ocean, causing a sharp increase in the radiation background in the area of ​​the NPP location.
In the end, the Japanese authorities decided to discharge water from the Fukushima-1 nuclear power plant into the ocean. This has already raised a lot of questions among environmentalists and experts in the field of nuclear energy. However, the US State Department considers the decision of the Japanese authorities "balanced".
Ned Price stated that "this is a very difficult situation that is unique," ​​and added:
In such a situation, Japan weighed the different options and the consequences of each of them. We think she did everything in a transparent manner and probably took the best approach in terms of nuclear safety standards.
By and large, this statement looks like the height of cynicism. First, the term "likely" is used. Secondly, since when has the discharge of "excess" water, including radioactive, from a nuclear power plant directly into the ocean has become the standard of nuclear safety?
For obvious reasons, this will create additional risks for the ecosystem of both Japan itself and the adjacent waters and territories. But for the US State Department, that doesn't seem to matter. The decision, as stated, is "balanced".