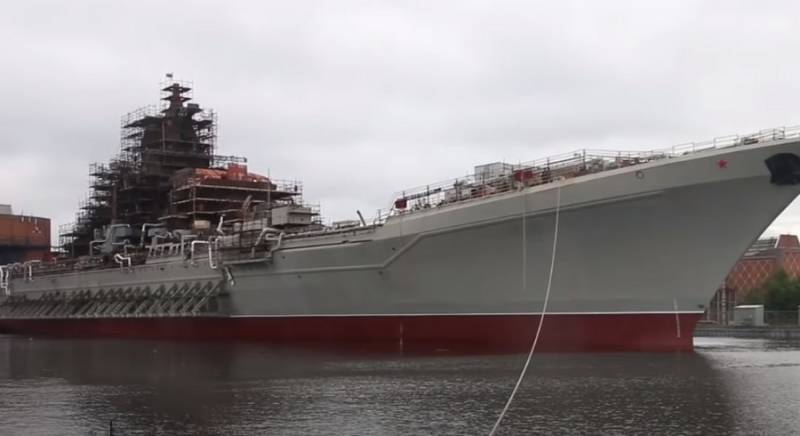 The Russian heavy nuclear-powered missile cruiser Admiral Nakhimov is "more likely dead than alive." The American edition of The National Interest came to this conclusion, doubting the return of the ship to the Naval
fleet
Russia.
The author of an article published in an American magazine, analyzing the reasons for the delay in the repair of the cruiser and the failure of the ship's delivery date to the Russian fleet, said that "Admiral Nakhimov" is "already dead" and "rests in peace." He drew attention to the fact that the repair of the ship began in 2013 and the cruiser was originally supposed to be handed over to the fleet in 2018, but then they were moved to the right, right up to 2022. Now these terms have also been disrupted, as the Russians say, "through the fault of the suppliers."
The article emphasizes that the specific reasons for the delay in the delivery of the ship are unknown.
Earlier, the shift in the delivery date of the ship to 2023 was confirmed by a source in the Russian defense industry, who said that the Sevmash, where the Admiral Nakhimov was being repaired, had been let down by the suppliers.
At the end of last year, Deputy Minister of Defense of the Russian Federation Alexei Krivoruchko said that the transfer of the modernized TARKR "Admiral Nakhimov" to the Russian Navy is scheduled for the end of 2022. He noted that work on the ship is proceeding according to schedule, the military department has fully financed the repair.
The ship has been under repair at Sevmash since the 1999 year, modernization work began only in the 2013 year.