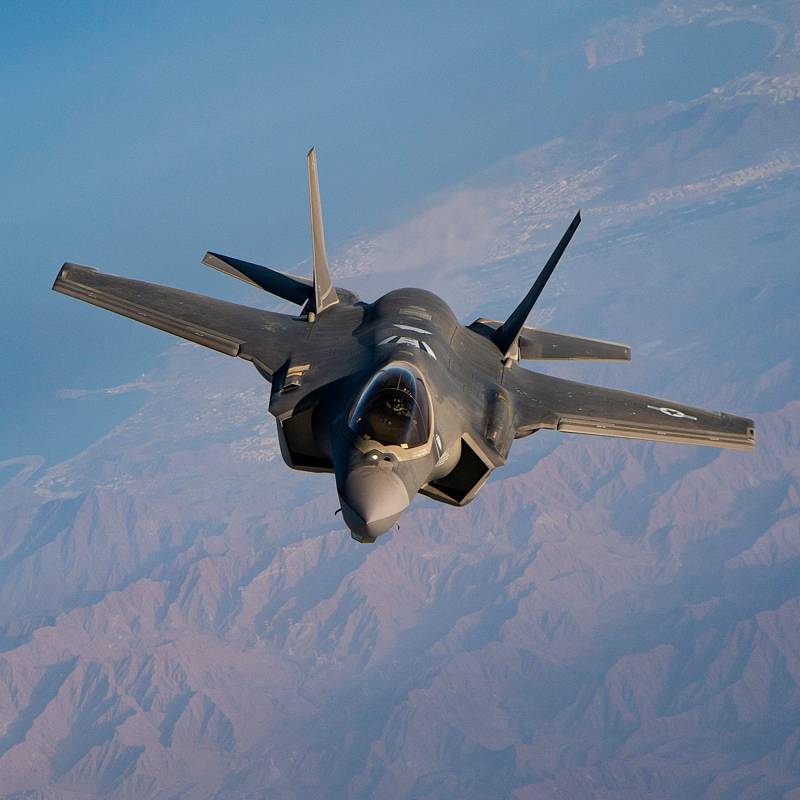 In the American press, material was released, which tells about the training war games that are being played by the US military and the scenarios of which are being prepared at the moment. This is a variant of the staff development of possible operations with the use of one or another equipment and units in a virtual version, typical for the Pentagon and NATO.
The American edition of Defense News cites a statement by the US Air Force Lieutenant General Clint Hinote, who proposed not to include the existing versions of F-35A fighters in the scenario of this kind of war games. In particular, they talked about the scenario actually being developed by American generals for a possible operation "to support Taiwan in the face of Chinese military aggression." It is this version of the war game that the Pentagon is developing.
General Hinough noted that he expresses doubts about the appropriateness of the use of the F-35A in the conduct of hostilities over the territory adjacent to the air borders of "practically equal in military terms of the enemy." This statement was made against the background of doubts in the US Congress about the advisability of further development of the F-35 program.
According to the American general, in Taiwan, such a victory will turn out to be "Pyrrhic", since to achieve it, military equipment will be needed, which, in fact, is not yet used - for example, the F-35A Block 4 with the latest radar, electronic warfare and weapons systems. This variant of the fighter with this kind of upgrades is under development in the United States.
The general also mentioned the limited range of the F-35A, and the use of additional fuel tanks could affect maneuverability and stealth. The general also emphasized that the F-35A is unlikely to receive the ability to refuel in the air during the operation against China "in support of Taiwan."
It is noteworthy that in the material of American journalists it is reported that in the scenario of a training war game, the US command is considering "the possible use of a biological
weapons
in the event of a war in the Indo-Pacific region. " It is noted that this factor should be considered "in the light of recent events." Against this background, US Secretary of State Anthony Blinken said that the coronavirus pandemic is associated with "China's irresponsibility." Blinken accused Beijing of concealing the origin of the covid.