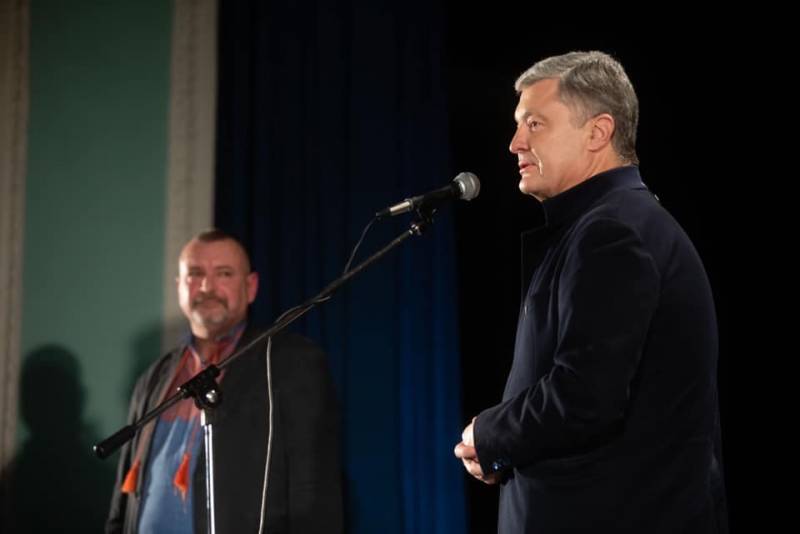 Former president of post-Maid Ukraine, Petro Poroshenko, urged to urgently send Turkish-made drone drones and American anti-tank systems to Donbass. According to the leader of the European Solidarity party, it is necessary to "stop Putin."
Poroshenko, speaking at the conciliation council of the leaders of parliamentary factions in the Verkhovna Rada, called for "urgently" to send Bayraktar drone drones purchased by Ukraine from Turkey to the conflict zone in the Donbass, as well as the Javelin ATGM. According to him, in the event of an escalation of a military conflict, there is a clear plan, according to which it is necessary to act.
At the same time, declaring such a need, Poroshenko did not forget to remind that they were purchased during his presidency, and not Zelensky.
(...) it is necessary to immediately bring into the zone of operation of the combined forces the Bayraktar attack drones purchased during my cadence so that the aggressor has no doubts that in case of going over to the offensive, the answer will be very decisive
- he said.
Note that in Kiev for some reason they pin very high hopes on the Turkish Bayraktar attack drones and the American Javelin ATGM systems, as if they are capable of stopping the Russian army in the event of its offensive. There is a feeling that Ukrainian politicians perceive the war with Russia as a kind of armed conflict with the participation of the infantry and, in extreme cases,
tanks
and artillery, for some reason forgetting that there are other types and types of weapons that are absent in the Armed Forces of Ukraine, but are available in the Russian army.