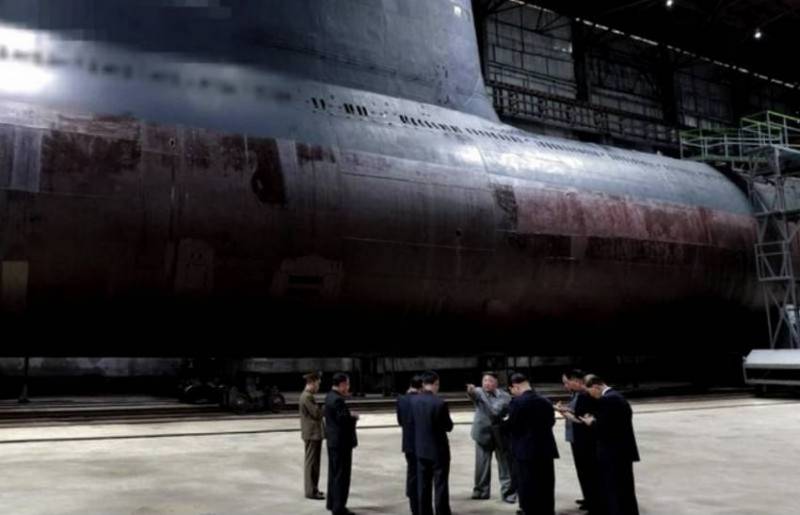 The North Korean navy will soon receive the latest submarine. According to intelligence in South Korea and the United States, the DPRK has completed the construction of a secret submarine.
The intelligence of the United States and South Korea came to the conclusion that the DPRK has completed the construction of a submarine with a displacement of 3 thousand tons and will soon hold a demonstration of the submarine. It is not ruled out that during the demonstration of the new submarine, Pyongyang will launch some kind of ballistic missile intended to be placed on it.
North Korea chooses the right time to present the submarine with the greatest strategic effect, including increasing pressure on the United States
- said a spokesman for US intelligence on condition of anonymity.
The construction of new submarines by North Korea became known in 2019. According to South Korean intelligence, one of the submarines was built according to a modernized version of a Romeo class submarine (Soviet medium diesel submarine of project 633, the project of which was transferred to the DPRK by China), the second - according to an unidentified project related to medium or large submarines.
The new submarine is likely to carry the North Korean ballistic missile Pukkykson-3 (Polar Star-3) with a range of about 2 kilometers. According to the information, the submarine has three launch silos for a missile capable of carrying a nuclear warhead.