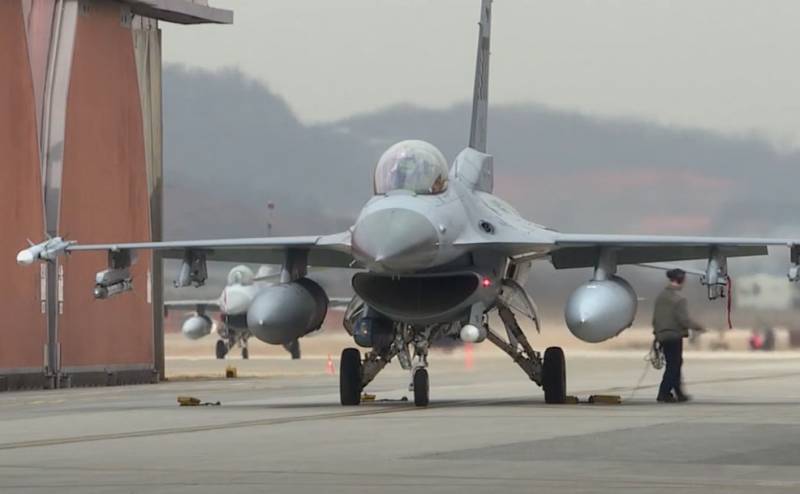 F-16 in the USA
In Ukraine, they are considering the option of updating their fleet. Earlier, the Air Force of the Armed Forces of Ukraine announced their intention to abandon Soviet aircraft in the medium term, including Su-27 and MiG-29 fighters, Su-24 bombers and Su-25 attack aircraft. At the same time, Ukraine's gaze is turned, traditionally, towards the United States, from where decisions on supplies are expected. Recall that a few weeks ago, the commander of the Armed Forces of the Armed Forces of Ukraine said that Ukraine expects to receive the fifth generation F-2035 fighters by 35.
Now the topic of updating the Ukrainian military aircraft fleet was raised by the former Ukrainian ambassador to the United States, Valeriy Chaly. He claims that Washington "offers Ukraine to start supplying fighters under Lend-Lease."
Chaly said that he has "friends in the American military-industrial sector" who "together with others are proposing a lend-lease option for Ukraine." According to the Ukrainian diplomat, with the help of these aircraft, "Ukraine will not only create a threat to Russia there, but will fairly update its air force."
Roan:
Our aircraft fleet is outdated, these Su and MiGs must be decommissioned.
It should be recalled that at one time the United States (immediately after the end of the Lend-Lease program) demanded payments from the countries to which the deliveries were made (including the USSR). Also, the Americans demanded that the equipment left over after the war be returned to them, or that it be written off with destruction. At the same time, negotiations on the amount of compensation continued many years after the war. As a result, the Russian Federation also paid part of the debt for lend-lease deliveries.
Apparently, in Ukraine, speaking about Lend-Lease, they believe that this military-technical assistance from the United States can be free of charge. But the USA is not the USSR, it is customary to beat out debts there to the last.