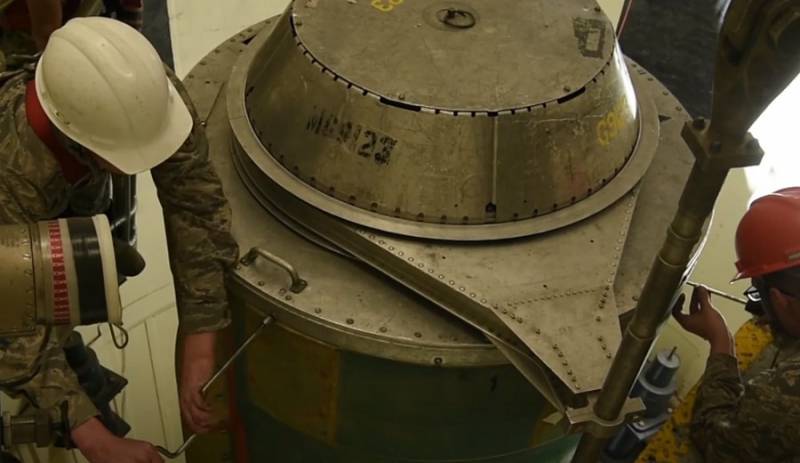 The American Minuteman III intercontinental ballistic missiles, which have been in service for more than half a century, are significantly outdated and will soon pose a threat to the United States itself. Peter Hussie writes about this in his article for the National Interest.
In his article, the author declares that the state of the US nuclear shield is "poor" and urgent action is needed. It all comes down to the fact that Minuteman III cannot be upgraded indefinitely, but it is necessary to move on to the creation of new intercontinental ballistic missiles, which will replace the already obsolete American ICBMs.
Hussie criticized supporters of the program for the next extension of the service life of old missiles, pointing out that this procedure is becoming more and more expensive. At the same time, if no measures are taken, then in 10 years these missiles "will simply fall apart."
Unfortunately, the life of Minuteman III can no longer be extended.
- said the expert.
The author, apparently, did not know or preferred to remain silent about the fact that the United States has been working on the creation of a new ICBM for quite a long time, which in the future will replace the Minuteman III.
Previously, Boeing and Northrop Grumman were engaged in development, but in 2019 Boeing left the project, and Northrop Grumman received a contract and defended an intercontinental missile project in the fall of 2020.
The details of the development of the new ICBM are not disclosed, it is only known that under the terms of the contract, the new ICBM will have to use the Mk.12A and Mk.21 warheads from the Minuteman-III ICBMs, in which one or more W78 nuclear charges (350 kilotons) can be placed and W87 (300 kilotons) respectively. Also, the new rocket should be universal, it is possible that it will begin to be placed on mobile platforms.
The US Air Force's GBSD (Ground-Based Strategic Deterrent) program assumes the gradual replacement of all 2027 Minuteman-III ground-based ICBMs from 450 and is estimated at almost $ 100 billion. Once adopted, the new ICBMs should remain in service with the United States until at least 2075.