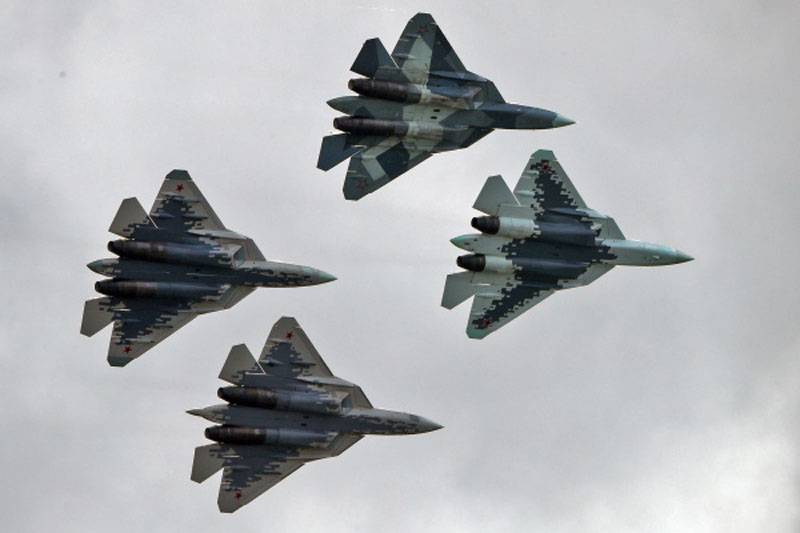 The Chinese press assesses the state of affairs in the Indian Air Force. The emphasis is on the fact that India has actually lost the chances of receiving a fifth-generation fighter in the coming years, having withdrawn from the FGFA joint program with Russia.
Sohu Chinese Edition:
Indian dreams of a fifth-generation fighter jet crash against reality.
An author in the Chinese media writes that India did not receive the Russian Su-57, and the American F-35 will not receive it. It was noted that the United States is pushing through a contract for the purchase of "special versions of F-16 fighters for India - F-21". But these aircraft cannot be classified as capable of renewing the aircraft fleet.
Sohu:
The actual combat effectiveness of the Indian Air Force is much worse than their figures on paper.
It is pointed out that when selling to India, the price of aircraft is growing in a strange way. An example is a deal with the French for the supply of Rafale fighters. Ultimately, each of the Rafales is costing the Indian budget more than $ 200 million. And in India itself, many are sure that it has not been without a corruption component.
From the material:
India was eyeing F-35 fighters, but the US doused the Indians with a bucket of cold water.
The Chinese author writes that the Americans are not ready to include New Delhi among the buyers of their newest fighters because of the contract with Russia for the supply of S-400 anti-aircraft missile systems.
The Chinese media points out that India "does not see any clear strategy in renewing its aircraft fleet."
It should be recalled that India is going to create its own 5th generation fighter. But at best, he will be able to enter the Indian Air Force only by 2032. This is an AMCA aircraft project.