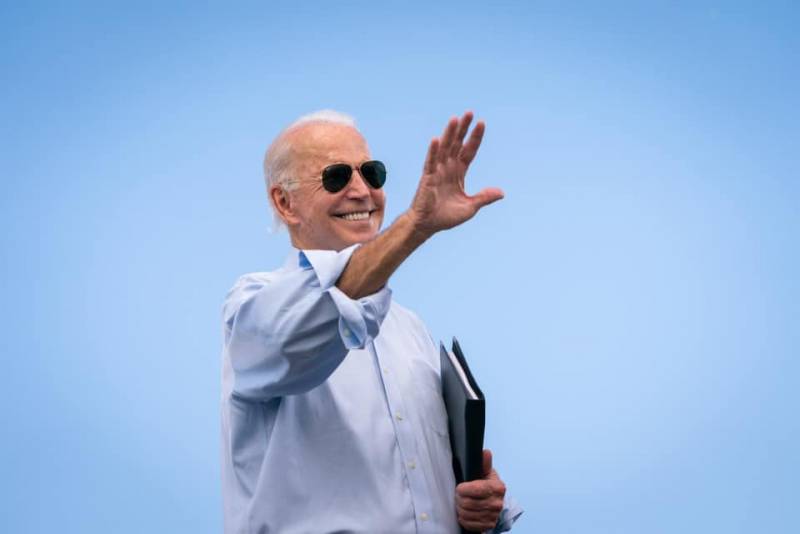 46th US President Joe Biden canceled his next campaign promise. We are talking about Biden's decision to stop work on the formation of a police oversight commission. Biden promised voters to create such a commission and establish its work during the election campaign.
From Biden's fall 2020 statements:
If I am elected, a special commission will begin work in the United States with the involvement of public structures, which will be engaged in monitoring the work of the police, monitoring compliance with official duties. I will not tolerate arbitrariness in relation to citizens, whatever their skin color, religion and political preferences.
With such a statement, as political scientists then noted, Biden tried to enlist the support of black Americans, who repeatedly demanded the creation of a structure that would prevent police arbitrariness in the United States. The very same idea appeared after the famous case with the massacre of John Floyd by police and a series of other tragic incidents involving the US police and African Americans.
Biden, having promised that the commission will begin work in the first 100 days of his work, is now playing back. It became known that the White House has decided to stop work on the creation of a commission to oversee the police service.
Susan Rice, Head of the Internal Police Council:
The presidential administration made a balanced decision: the creation of such a commission at the present time will not be an effective way to fulfill the priority of justice.
Biden himself does not comment on the White House's decisions.
We will remind that earlier Biden refused from his other election promise - "to open the US borders for everyone." After that promise, Latin American crowds poured into the southern borders of the United States. Now there people are sent to special detention centers, which are more like prisons, with subsequent deportation to the countries from which they came in the hope of Biden and the "embodiment of the American dream." The dream was shattered by the prose of life and the typical deception for which many American presidents were "famous".