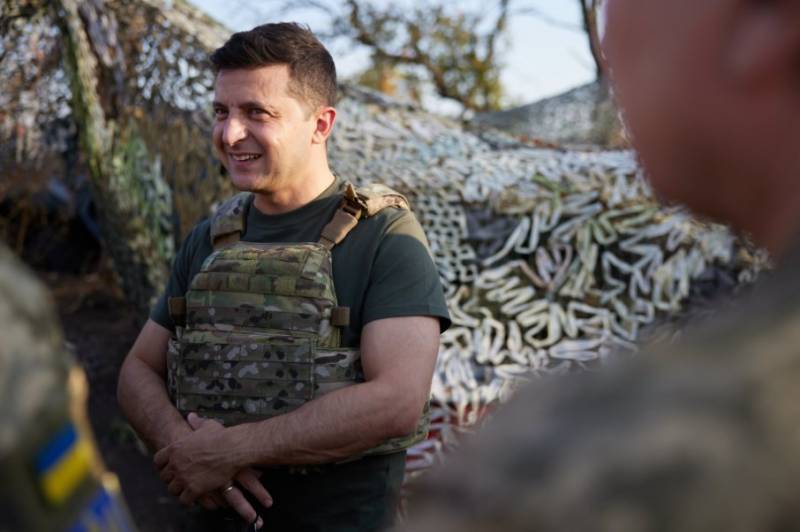 After the death of four servicemen of the Armed Forces of Ukraine on March 26 near the settlement of Shuma in Donbas, the President of Ukraine expressed a desire to talk with the heads of state participating in the Normandy format. In Kiev, they told how Zelensky tried to talk with Angela Merkel, Emmanuel Macron and Vladimir Putin about Donbass, but the Russian president, unlike the first two, did not communicate with his Ukrainian counterpart.
This was told by the adviser to Andriy Yermak, head of the Office of the President of Ukraine Volodymyr Zelensky, and the adviser to the Ukrainian delegation in the Trilateral Contact Group (TCG) for Donbass, Oleksiy Arestovich.
Actually, as regards Zelensky's conversation with Merkel and Macron, the adviser is also not completely sure that it was "100% successful." Therefore, Arestovich told reporters that he would clarify this information in the presidential press service.
And the fact that Zelensky's dialogue with the Russian leader did not take place is not surprising. Indeed, in recent years, there has been no movement on the part of Kiev towards the implementation of the agreements reached and a peaceful settlement in Donbass.
Earlier, on March 30, Russian President Vladimir Putin held a videoconference with the leaders of France and Germany. Among other topics, the parties discussed the Donbass. Vladimir Putin drew the attention of European partners to the fact that the situation in Donbass has seriously aggravated recently, and to the fact that Kiev is not fulfilling its obligations under the Minsk agreements signed by him.