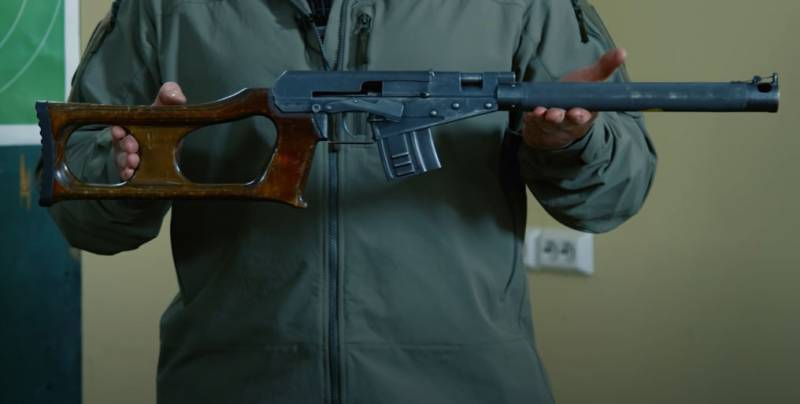 The first prototype of the VSS Vintorez sniper rifle, well known today, was the RG036. The need for this kind of rifle was dictated by the goals and objectives of the special units of the Soviet Union.
Work began on the specified model of a special rifle
weapons
more than 40 years ago - in the 1970s. The main, as it is now customary to say, the customers were the special forces of the Main Intelligence Directorate and the State Security Committee of the USSR.
The prototype VSS "Vintorez" - RG036 - was created for a cartridge having a caliber of 7,62x39 mm. These are cartridges of the 1943 model, the development of which was completed in the post-war period.
As noted on the Lazarev Tactical channel, RG036 can be called the "great-grandfather" of all special small arms.
This variant of small arms, already at the first stages of testing, demonstrated a low noise level, as well as suitable armor penetration. Accordingly, these indicators could be refined, bringing them up to those that are considered to be the benchmark today.
A review of RG036 as a prototype of Vintorez is presented on the Lazarev Tactical channel.
From the review:
The dimensions of the product and its weight were "toy".