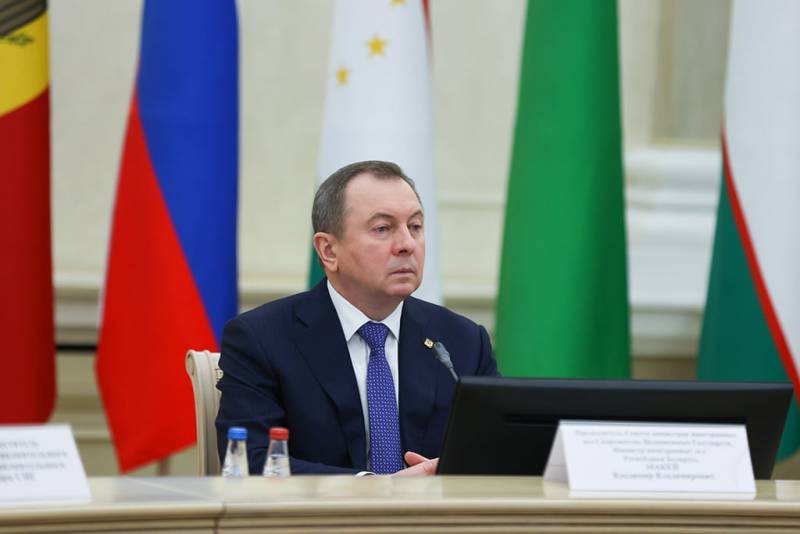 The idea of ​​Leonid Kravchuk, who holds the post of head of the Ukrainian office in the Trilateral Contact Group for the settlement of the Donbas conflict, to hold talks in Poland instead of Minsk was treated with bewilderment and was considered absurd. The Belarusian Foreign Ministry is very surprised by Kiev's desire to deprive Minsk of the status of a negotiating platform.
This was stated by the Belarusian Foreign Minister Uladzimir Makei in an interview with the Belarus 1 TV channel.
The Foreign Minister considered these words of the Ukrainian ex-president "a joke worthy of Zhvanetsky." He found it especially amusing that Kravchuk called Poland a "neutral" state.
One cannot find a more "neutral" country than Poland in the whole world ...
- Makei sneers.
In his opinion, it does not matter of principle where the negotiations take place. Even if it is in Antarctica, the main thing is peace.
The minister believes that the recent statements of Kiev politicians indicate that Ukraine simply does not intend to fulfill the Minsk agreements.
Shortly before this, the head of the Ukrainian delegation to the TCG said that after the end of the quarantine associated with the coronavirus pandemic, the negotiating platform for Donbass should be moved to one of the neutral countries, for example, to Poland.