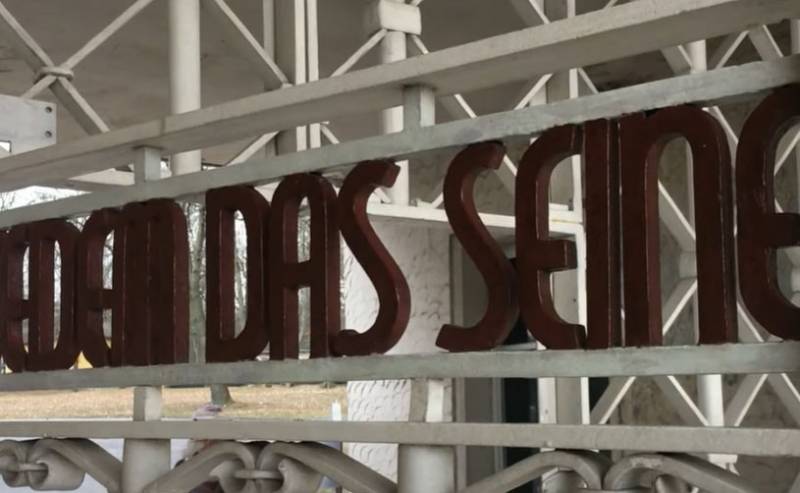 At the entrance to the Buchenwald Memorial
Today, April 11, is a memorable date - International Day for the Liberation of Nazi Concentration Camp Prisoners. We are talking about the release of a large number of people who languished in Nazi torture chambers during the Second World War - in concentration camps, death camps, special prisons of the Gestapo, etc. The exact number of human lives that were carried away by the Nazis during the war in concentration camps is still being counted. This number is in the millions.
Why is the International Day for the Liberation of Nazi Concentration Camp Prisoners celebrated on April 11
This is due to the uprising raised by the prisoners in the Buchenwald concentration camp. When Nazi Germany was living out its last days, the prisoners of one of the largest camps in Germany were preparing to revolt and free themselves. Preparations for the uprising were carried out by an underground organization of prisoners.
Initially, the uprising was scheduled for April 1, 1945, but for a number of reasons it had to be postponed several times. In early April, Soviet prisoner of war Konstantin Leonov and Pole Guidon Damazin, who was an engineer by profession, attempted to get in touch with Soviet and American troops advancing through Germany. Leonov and Damazin tried to inform the allied troops that the camp administration was making attempts to completely destroy all the prisoners languishing there. After several unsuccessful attempts, as a result, on April 8, the radiogram reached the Americans.
From the command of the 3rd US Army in Buchenwald, we received a response that the detachments rushed to the rescue.
On April 11, 1945, an organized uprising began. The prisoners managed to take control of the towers, destroy several guards, enter the commandant's office and ultimately take up a perimeter defense. Historians still argue about the exact number of prisoners who died during the uprising in Buchenwald.
On the same day - April 11 - American troops entered the concentration camp, which ultimately marked the release of all surviving prisoners.
It is noteworthy that if some Nazi criminals who were directly related to the functioning of Buchenwald were executed on the basis of the decision of the tribunal, others managed to escape responsibility. So, Erich Gust, Schutzhaftlagerfuehrer Buchenwald, managed to hide and live to old age (died in 1992) on the territory of Germany itself. And Heinrich Plaza, a doctor who set up unthinkable experiments on prisoners, continued to live in German territory (in the Federal Republic of Germany) after the war and practice medicine ...
Eternal memory to all those who died in concentration camps at the hands of Nazi criminals and did not wait for the Victory.