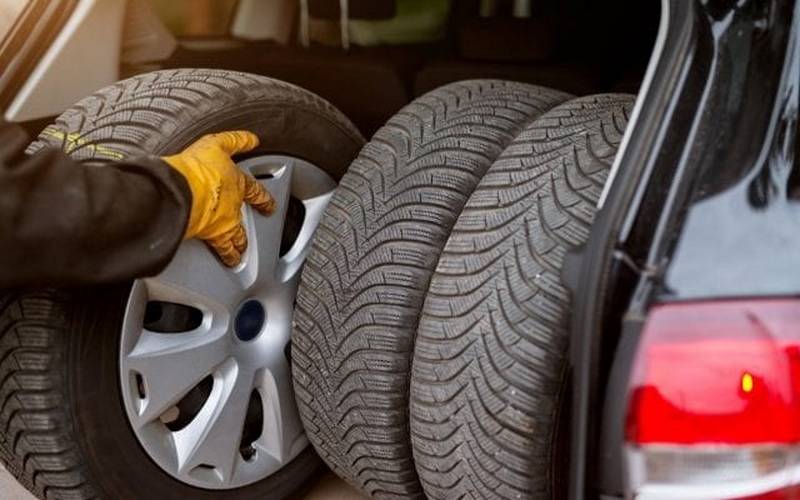 I love April! And not some old love, described by many generations. Not for drops I love, not for puddles that cannot be passed, not bypassed. Not even for the fact that it will now be possible to sail on the river on boats or just like that, fish-like, one might say.
I am a modern person and have known for a long time that it is in April that one can for no reason be doused with water from this very dirty puddle on the street. And the icicle, which is so sung with its drop by all sorts of poets and writers, can fly over the head. Even the sun, joyfully tickling the face, very quickly scorches the skin on a pale face.
No, I love April for a great holiday, for the one that many people celebrate every year - for the Day of Change of Shoes! It is clear that for a fairly long time that this day is celebrated, many people who have nothing to do with the holiday have attached themselves to it. There are women with winter and demi-season boots, students - with sneakers with fur and without ...
But only motorists really celebrate this day!
Here you have a barbecue in front of the garage door, and thoughts about the future (how soon we will go somewhere there), and most importantly - conversations! It is clear that at the beginning of communication, everyone is discussing motor oils, tires and the quality of the road in some darkness. And then, as the conversation develops - both domestic and foreign policy.
There are many topics. Let's talk about the most discussed of them today. For a start, about ... the nature of man. So that you understand the level of scientific discussions on this day. My neighbor is a rented owner and part-time candidate of some mathematical sciences. He said that we ... are almost cucumbers!
Initial data. Man is 70% water. Cucumber - 90% water. Further, by simple mathematical calculations of the candidate of sciences, you can calculate that a person is 80% a cucumber! It turns out like this. This is probably why pickled cucumber is such a great snack ... product. True, the wife for some reason does not accept this mathematical logic: "They drank and are talking some kind of nonsense" ... But we are not to blame for the coincidence. Newton got the idea with an apple falling on his head ...
Eh, garages, garages ...
This topic was raised by our chairman.
He ruffled our nerves for several years with the registration of ownership of the garage. Either you need to draw up some pieces of paper, then provide a copy somewhere, then remember who did what and when. But the man is stubborn. Like a jackhammer. Now we are each sitting in our own garage, but on state land. Rented for 49 years.
And as soon as the chairman was about to celebrate the victory, President Putin spoiled the feast. I took it and signed the law on the status of garages on April 5. Now all those whose garages were built before December 30, 2004 can register them in ownership according to a simplified scheme. Actually, this law was adopted by the Duma back in March this year. The deputies read it, read it, and finally it dawned on them. And Putin took and signed almost immediately ...
Honestly, I feel sorry for the chairman. So much strength, health, nerves wasted, and the victory was brazenly stolen. Although, on the other hand, we, brick garages, feel our superiority over these box and shell owners. A fig flew in from the president. We now have this status (!), And they, as they were "illegal", have remained ...
Now this very "garage amnesty" will last until 2026. Everyone has time to get documents.
I would have got this bastard ...
There are people among us who are respected by everyone. Here's a grandfather, for example. He still remembers the Patriotic War. No, he did not fight. He was very small. We can say, quite a tiny one. And he remembers what was, in pieces. And in garages, he is more likely from memory than to leave somewhere. "I have reached the age of a big boss. Now my grandson is driving me! "
So, my grandfather proposed a toast for the new law on veterans and against the rehabilitation of Nazism. It turns out that Putin signed such a law on April 5. Even my grandfather's eyes sparkled when he spoke. Remember our own?
- Would I have got this bastard, would have unscrewed my head for such words about the war and about the old winners? ..
Has anyone really done this? Not. Just because after "I would have met" it follows "20-40 years ago."
So, what now threatens all this filth that pours slop on our grandfathers and great-grandfathers? For insulting veterans - a fine of 3-5 million rubles. For public denial of the facts established by the Nuremberg Tribunal, dissemination of information about days of military glory and memorable dates associated with the defense of the Fatherland, deliberately false information about the role of the USSR in World War II and veterans, desecration of the memory of the defenders of the Fatherland and desecration of symbols of military glory - you will be given the same fine.
A fine of up to 5 million rubles, a real prison term of up to five years, a ban on holding some positions for the same period, or forced labor will be received by those who commit a crime as part of a group, by prior conspiracy, or using the media or Internet sites! Between us, for the grandfather's toast, "glasses clinked" twice. For grandfathers and for the law.
Let's not make of all drug addicts and drug dealers
Do not think that there are drug addicts in our company. They do not take root with us. But the topic of a drug addict periodically arises. Remember how many conversations there were about the Ivan Golunov case? Well, that journalist who was planted with drugs and sentenced? And how did they figure it out later and put those who planted it in? Then the topic of police lawlessness came up again. And about how many of these Golunovs are now running very long periods of time in the zones of our vast country.
And again, the president signed a new version of the law on the procedure for initiating criminal cases on drug trafficking. It was good before. There is a drug inadequate, once - and an article for the sale. And you can also add for the production. Where were the drugs found near Golunov? In a backpack and in an apartment. And no one gave a damn how they got there. There are witnesses, there are drugs - the prisoner walk to the zone to sew robes and mittens.
Now, if narcotic or psychotropic substances are present in the human body, but law enforcement officers do not have "sufficient data" that would indicate the fact of the transfer of prohibited substances, they will not start a case. We'll see. Now under the same article (in the old version) is the captain of the hockey "Avangard" Emelin. And talk about the "criminal" is already underway.
Healthy people need money too
Every holiday has an indispensable attribute, which is difficult to describe as positive or negative. They are women! Not in the sense that the young rakes thought about, but in a good, so to speak, sense. Wives and other controllers of our good behavior. They appear, as a rule, in the midst of events. "We did everything at home and decided to take a walk, see how you are doing."
It's good that the kebab has not yet been eaten and the soda has not been drunk. But I had to talk about ... a healthy lifestyle! In order not to fall face down into the mud, hmm ... Thank you for the fact that there are those among us who go to fitness these same, drown in pools and fry in saunas. The wives' mouths were "self-infuriated" from what they heard.
Imagine, it turns out now, according to the law signed by Putin, you can return part of the money spent on physical education and sports! Russians will have the opportunity to compensate for part of the costs associated with paying for the services of physical culture and sports organizations and individual entrepreneurs.
Imagine, you need to provide the tax service with a copy of the service agreement and a cashier's receipt for their payment. And that's all. You receive a tax deduction of up to 15,6 thousand rubles per year. By the way, women especially liked this, exactly the same deductions are imposed on children under 18 years of age.
My neighbor (he lifts the wheels from trucks in his free time and rolls all sorts of cars on a cable, well, such an oryasina, like the African baobab, has grown) immediately tried to call his "wheel coders", like write a contract. And the supporters of this most healthy lifestyle held him back.
"Do not rush to please, the deduction is supposed only for those types of services that are included in the list approved by the government." To be honest, I also doubt that wheels from Kirovets are on the list. But our "baobab" does not drink or smoke. Even runs in the park. Among skiers. A heavy tank among wedges ... Is it supposed to or not?
Think before changing a part on an old car
Those who have a "boy" or "girl" have already gone through fire, water and copper pipes, and they will understand me. Nobody knows why cars are divided by gender. My brother has a "boy", and I have a "girl". Try not to say good morning to her. It will rumble, smoke, creak ... And pat gently on the hood, rushing anywhere, like a young doe. And the "goof" brother all the time strives to overtake everyone and rip off a bump somewhere with a bumper ...
It is clear that old cars require much more maintenance than new ones. Everything is like people. Only sometimes problems arise. Some nonsense detail was worn out. We need to change. No, the machine works like a chronometer. But the part is old. And you change it without regret. And here a lot of problems arise. It turns out that after this detail, you need to change another, then the third. Until you understand that it is easier to replace the entire unit in bulk.
Why did I remember this. After all, we also discussed another law signed by Putin. The law on presidential terms, adopted on the basis of amendments to the Constitution of the Russian Federation. The State Duma adopted this law only on March 24 this year. Where can we go without politics at the festive table.
Under the new law, the president can only serve for two terms. No reservations. A potential president must be at least 35 years old, permanently reside in the Russian Federation for at least 25 years and not be a citizen of another state, even in the past. Naturally, this does not apply to citizenship of the USSR. RF is the legal successor of the USSR.
This is where our dispute arose. How about Putin? He has already been elected twice as much as required by the new law - in 2000, 2004, 2012, 2018. It is clear that, legally, he has the right to participate in the elections two more times, since the number of presidential terms until the moment of amendments to the country's fundamental law is not taken into account. But will it be good for the car? That is, for the country?
The dispute arose precisely on this occasion. The "old men" gave just the example I described above. "Youth" was definitely for "replacing the unit" completely. After all, new cars - that old part, that new is not particularly important. They have all new parts. As such a car has driven, it will continue to drive. The logic of both of them is quite clear. In short, we have not come to a consensus.
Everyone is happy with the direction of our path, but not everyone is happy with the speed. References to the quality of roads and possible obstacles from other vehicles are dismissed by young people as unimportant. We will drive around traffic jams on the side of the road. Oh well. There, on the side of the road, and especially in the nearest ditch, there are many such riders.
We decided so. Our cooperative was originally built as a democracy. We solved all the issues and are solving them at the general meeting. The meeting decided, period. There will be new presidential elections in the spring. He is a good man, but sometimes too tight-fisted. The tractor does not buy after snow drifts, the light was spent "not as we wanted." In short, he has a lot of stocks, from the point of view of voters.
It is understandable. If I have a shady side, then it is my garage that needs to be lit. And for those that were built "in the swamp", the main thing is that drainage needs to be improved. Those who are at the entrance are outraged by pedestrians from the neighboring microdistrict, who have mastered the path-path home in a straight line, through garages.
So, we will talk about all this at the meeting. And we will choose as always. There are several candidates, there are their desires and plans for the future, and there is our choice. My choice. For whom I raise my hand, he will be my choice. Nobody has the right to deprive me of this right. Will the "youth" win? So what? So we chose not like me. Will the "old men" win? So we all chose the same way as I did.
I am often told that sometimes I get carried away. I'm kidding about what should be written seriously. Let me remind too serious and worried colleagues the words of Baron Munchausen, uttered by our great artist Oleg Ivanovich Yankovsky:
"I understand what your trouble is: you are too serious. A clever face is not yet a sign of intelligence, gentlemen. All the stupid things on earth are done with this facial expression. Smile, gentlemen, smile. "
By the way, Grigory Gorin wrote a little differently in his film script. Instead of "smart face", Gorin says "serious face". So the phrase has two authors. One wrote, the second made a reservation when dubbing the film ... Often smart and meaningful things that "pass" by public attention, go unnoticed precisely because they were said with a clever expression on their face ...
And I'm in the garage. Today we will massively change the oil ...