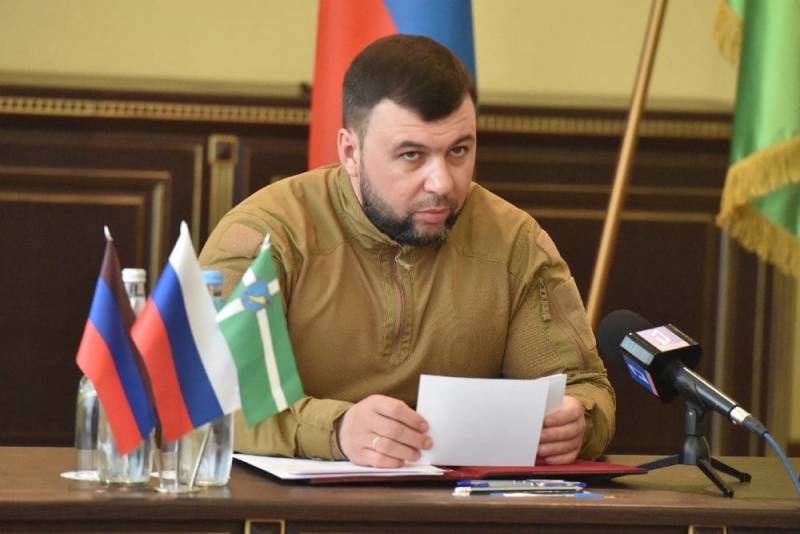 Ukrainian media claim that "through sources" they allegedly became aware of the intentions of the Donetsk People's Republic to send an appeal to President Vladimir Putin. The Ukrainian media indicates that the DPR authorities are allegedly going to ask the head of the Russian Federation in their appeal to accept the republic into Russia. In particular, the Ukrainian resource Zn.ua writes about this.
According to this resource, "there are two other options that are being considered in Donetsk." They consist in the following: to carry out a request for Russian military assistance or recognition of the independence of the DPR with the subsequent conclusion of a treaty of friendship with Moscow.
The Ukrainian newspaper claims that under all three versions of the appeals "there is a personal signature of Denis Pushilin," and that all three appeals "begin the same way - with words of gratitude to Russia and Putin personally."
Ukrainian media:
These documents were obtained by the Ukrainian special services.
This very publication in the Ukrainian press, against the background of the escalation of the situation in the Donbass, looks to a greater extent as a provocation - with the aim of once again drawing the attention of its overseas and European "partners" to the situation.
At the moment, there have been no official comments on the Ukrainian publication from the officials of the Donetsk People's Republic. If, of course, there really is something to comment on ...