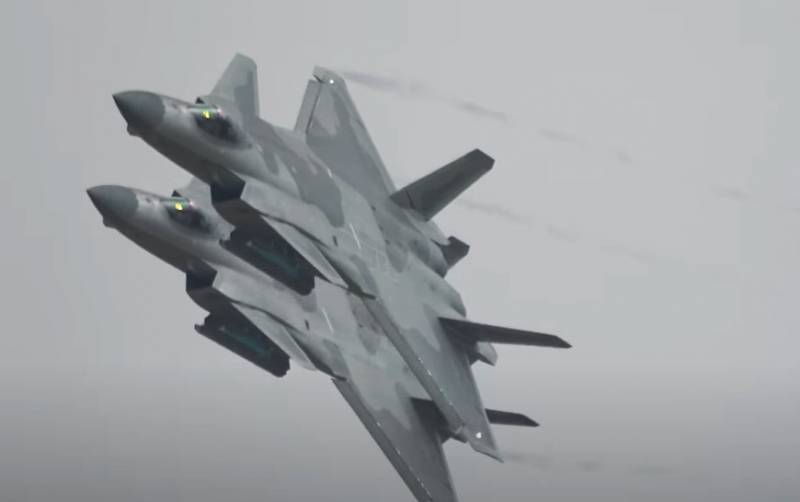 The Chinese press reports that Taiwan is preparing to take disciplinary action against officers who "inadvertently disclosed the location of a radar capable of detecting J-20 fighters of the Chinese Air Force." In the material of the military-thematic section of the Sina portal, it is said that in this regard, a scandal erupted in the Ministry of Defense of Taiwan, to which the American side also joined.
It all started with a publication on the Taiwanese resource CBN, which told about the completion of the mission of one of the ships of the Taiwanese Navy in the Penghu archipelago (Pescador Islands). This archipelago is located in the Taiwan Strait. The material, which was eventually replicated by the Taiwanese media, also reported on the deployment on one of the Penghu Islands of the very same radar that was "secretly" delivered there to track Chinese new generation J-20 fighters. These publications, as noted, caused a negative reaction in the United States, whose servicemen could take part in the deployment of military systems in the Taiwan Strait.
The Ministry of Defense of Taiwan demanded from the media to remove the material, while stating that "it contains erroneous data."
If the Asian press is to be believed, the officers who provided reporters with information about the deployment of the radar and generally allowed them to report from the Penghu archipelago, were prosecuted, and the chief editor of the Taiwanese newspaper, who "did not remove in time" the materials, was removed from office.
Chinese readers, commenting on the situation, note that even without publications in the Taiwanese press, it is clear that "Taiwan, together with the United States, is engaged in the militarization of the Taiwan Strait." And in one of the comments, a version was expressed that this is a disinformation special operation aimed at showing Beijing "that Taiwan is able to track the flights of J-20 stealth fighters near its air borders."