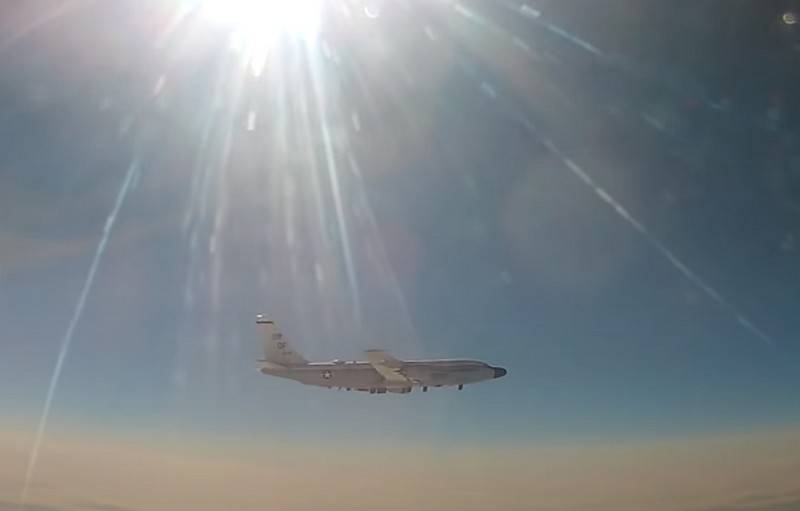 A video of the "interception" of the US strategic reconnaissance aircraft RC-135 of the US Air Force over the Pacific Ocean has appeared on the Web. The video was posted on its official YouTube channel by the Ministry of Defense.
As stated in the explanation for the video, on April 10, 2021, Russian air control systems detected an air target approaching the Russian borders over the Pacific Ocean. A MiG-31 interceptor from the air defense forces of the Eastern Military District was raised to intercept.
The MiG-31 crew identified the aerial target as an American RC-135 reconnaissance aircraft heading towards the Russian border. After the discovery, the US intelligence officer changed course and moved in the opposite direction. The Russian fighter escorted the American plane over the Pacific Ocean, after which it returned to the home airfield.
It is emphasized that no violation of the Russian border was allowed.
The Ministry of Defense notes a significant increase in the number of flights of US reconnaissance aircraft and drones near the Russian borders. The Americans became especially active on the southern borders in the Crimea region. According to available information, an EP-3E Aries II electronic reconnaissance aircraft of the US Navy based on the P-3 Orion patrol aircraft was spotted in the peninsula region. It is not reported whether Russian planes have climbed to "intercept" the American.