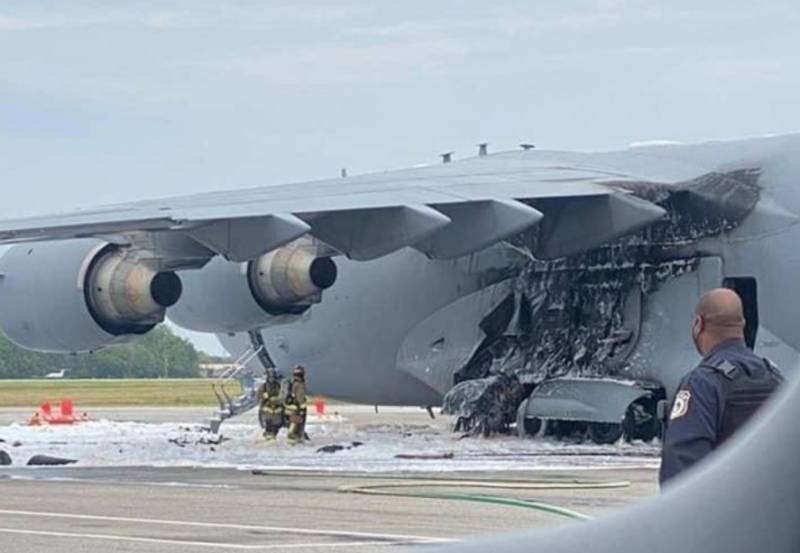 Another incident happened in the US Air Force. A Boeing C-17A Globemaster III heavy military transport aircraft reportedly caught fire while landing.
The incident occurred on April 9 at Charleston Air Force Base in South Carolina. During landing, a landing gear on the left side of the C-17A Globemaster III military transport aircraft caught fire. The plane landed safely, after stopping the flame was transferred to the plane, but the fire brigades that arrived at the scene quickly coped with the flame.
The plane received damage to the landing gear and skin, nothing was reported about the victims. The aircraft is part of the 437th Military Transport Wing of the United States Air Force.
The reasons for the fire have not been reported at the moment, the leadership of the airbase has initiated an investigation into this fact.
In total, according to open data, for the entire time, the US Air Force ordered 223 aircraft of this type. It is noteworthy that the lit aircraft is the last one ordered by the US Air Force.
The Boeing C-17 Globemaster is a strategic military transport aircraft. It is in service with the US Air Force, Australia, Qatar, United Arab Emirates, Canada, Great Britain, India, Kuwait. Designed for the transportation of personnel, cargo and airborne cargo.