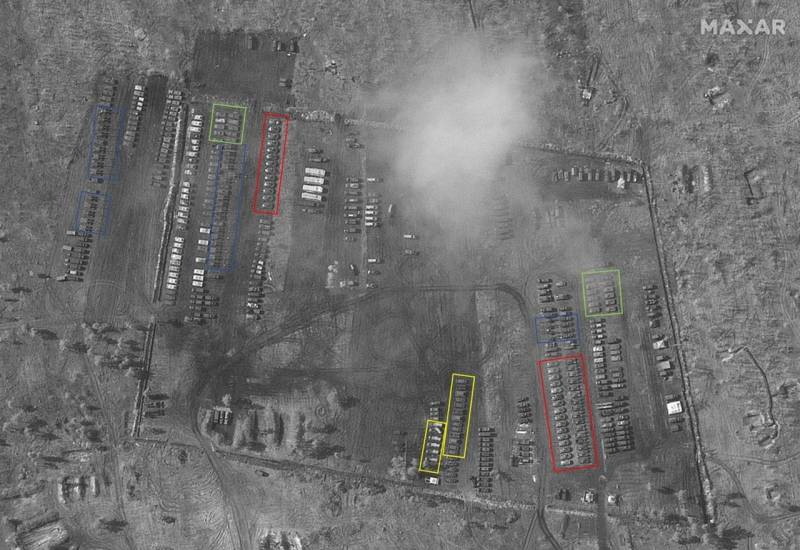 Western media continue to publish materials about the alleged "concentration" of Russian troops near the Ukrainian borders. Another discussion was caused by satellite images of the field camp of the Russian army, made by Maxar Technologies.
Presumably, the images that appeared on the Web show the Pogonovo military training ground, located on the southern outskirts of Voronezh, about 200 km from the Ukrainian border, or a field camp of the Russian army near the city of Ostrogozhsk in the Voronezh region. It is located a little bit closer to the Ukrainian border - 150 km.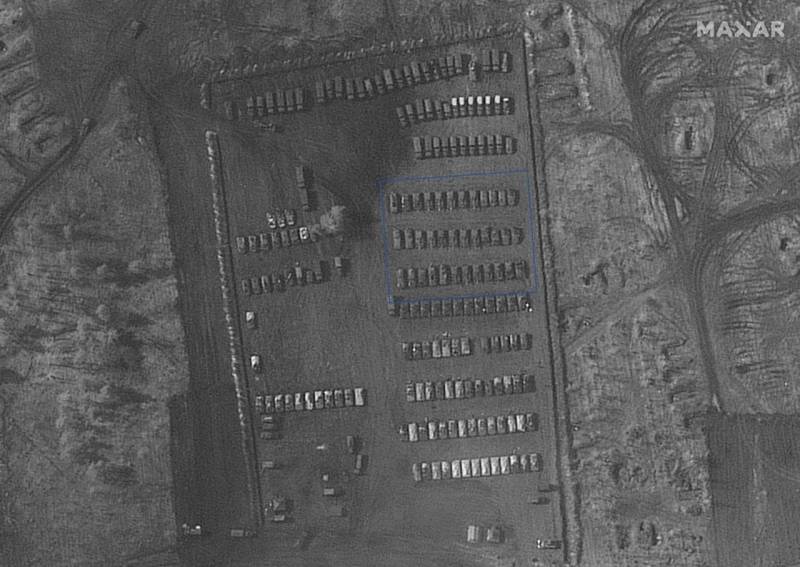 Social networks have already counted the number of military equipment, which, it is said, "is preparing to invade Ukraine." According to data published on Twitter, the Russian army has concentrated in this camp
tank
a battalion and a tank company, a battalion of Akatsia self-propelled howitzers, as many as two battalions of the Msta-S self-propelled guns, a battery of towed Msta-B guns, a Uragan MLRS battery and a TOS-1A battery of heavy flame-throwing systems. Also, according to estimates, there are 1-2 motorized rifle companies with infantry fighting vehicles and other equipment in the camp.
In the comments, the bulk of the participants in the discussion continues to assert that Russian troops are concentrating for an attack on Ukraine, and not for conducting exercises as part of a verification check of troops for the winter period conducted by the Russian Ministry of Defense. It does not matter that the units and subdivisions of the Russian troops are located on their territory at a considerable distance from the Ukrainian border.
The logic is very simple: if the territory of any Russian region borders on Ukraine and parts of the Russian army are located on it, then they are preparing to attack Ukraine, and if any rotations are carried out, they will definitely attack. It is useless to convince of something opposite.