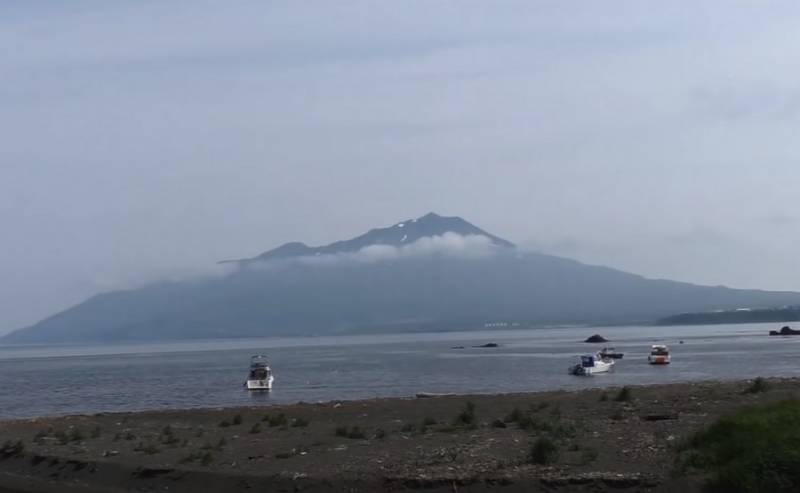 Japan continues to seek ways to establish sovereignty over the South Kuril Islands. From time to time, publications appear in the Japanese press with further "evidence", allegedly pointing to the Japanese identity of the islands.
The Japanese television channel NHK "revealed" the contents of some papers that allegedly came into its possession from the state archive of Russia. They argue that under Soviet Secretary General Brezhnev, the USSR and Japan discussed three options for concluding a peace treaty between the countries.
The TV channel claims that in 1973 the USSR, as part of the conclusion of a peace treaty with Japan, considered three options for solving the problem of the "Northern Territories". According to the first, it was about the transfer of the island of Shikotan and some nearby islands of the Lesser Kuril ridge (Khibomai). The second option involved allowing Japanese fishermen to fish in some areas for a fee, visiting the ports of the islands of Kunashir and Iturup, and Soviet ships to the ports of Hokkaido. In addition, the Japanese were allowed to visit the graves of their ancestors in three regions of the southern Kuriles. The third option did not touch upon the territorial problem at all. Good neighborly relations were taken as a basis.
In 1973, Japanese Prime Minister Kakuei Tanaka did indeed negotiate in Moscow, but the Soviet side never touched on the territorial issue in all four rounds of negotiations.
For our part, we note that publications of this kind periodically appear in the Japanese press. In the spring of last year, the Russian Foreign Ministry called the statement of the Japanese newspaper Asahi that in October 1973 Leonid Brezhnev, General Secretary of the CPSU Central Committee, allegedly admitted during negotiations with Japanese Prime Minister Kakuei Tanaka that there are some unresolved issues between the USSR and Japan, including "the question of the southern part of the Kuril Islands".
Russian diplomats said it was "stuffing pseudo-sanction material" designed to "bolster the Japanese position" in the negotiations on a peace treaty.
The Russian Foreign Ministry emphasized that Russia's sovereignty over the Kuril Islands is undeniable and not discussed, and in order to conclude a peace treaty, the Japanese authorities must fully recognize the results of World War II.