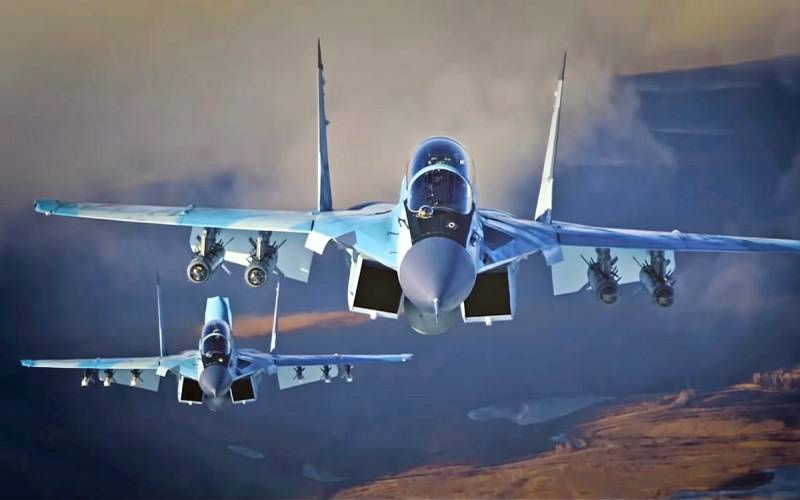 The newest Russian fighter MiG-35 will receive a new intelligent target identification system based on neural circuits. This was reported by the press service of the corporation.
The MiG Corporation is developing a new intelligent target recognition system for the MiG series fighters, including the MiG-35. The new system will be able to identify the target not only when it is fully detected, but also by a partial fragment. In addition, a number of new systems are being developed for the fighter.
Work is underway on an automated taxiing system after landing an aircraft, as well as on an intelligent target recognition system based on neural circuits, which makes it possible to identify a target by a partial fragment.
- leads
TASS
corporation message.
The day before, the corporation reported that the MiG-35 will receive a system with elements of artificial intelligence designed to aid in decision-making, as well as an integrated vision system for controlling aircraft in difficult meteorological conditions. Earlier, the aircraft received a system that excludes a stall into a tailspin.
The MiG-35 is the latest generation 4 ++ multirole fighter based on the 5th generation fighter technology. The maximum take-off weight of the fighter is 24 kg, the maximum load is 500 tons. Speed ​​- 6,5 km / h, maximum thrust - 2100 kgf. The practical ceiling is declared at 18000 thousand meters, the flight range is 16 thousand kilometers. It has nine external suspension points and a built-in 3-mm cannon, the armament includes air-to-air missiles of various ranges, air-to-surface missiles, corrected aerial bombs, unguided missiles and aerial bombs of up to 30 kg caliber.