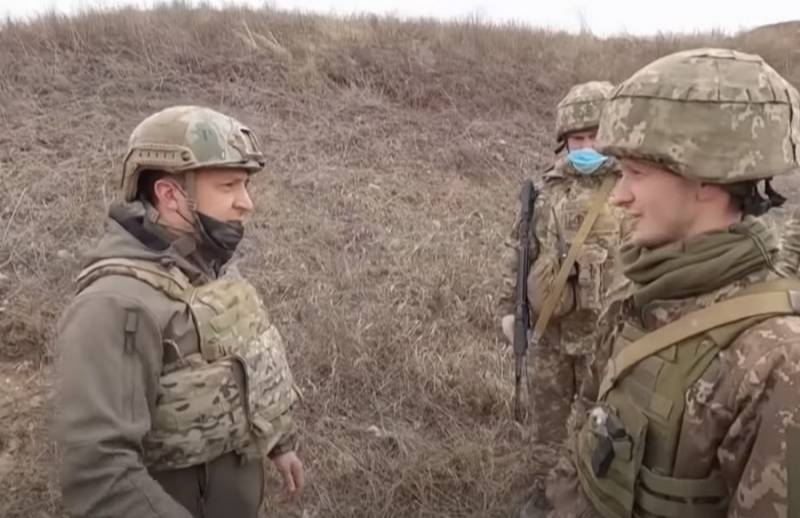 Ukrainian President Volodymyr Zelensky, after two days in the JFO zone in Donbass, announced the need for a new truce. He wrote about this on his Facebook page.
In the opinion of Zelensky, who returned to Kiev, shots at the front line "have become commonplace." He said that he talked with the servicemen of the Armed Forces of Ukraine and came to the conclusion that it was necessary to introduce a new ceasefire and establish a truce.
After several months of observing a complete and general ceasefire, we returned to the need to establish a truce
- wrote the Ukrainian president.
Meanwhile, the commander-in-chief of the Armed Forces of Ukraine Ruslan Khomchak said that the Ukrainian army excludes an offensive in the Donbass, since a military operation to return the "occupied territories" could lead to "the death of a large number" of people.
Moscow warned Kiev that in the event of the outbreak of hostilities against the republics of Donbass, Russia will be forced to defend. The degree of involvement will depend on the scale of the conflict. In turn, Donetsk and Lugansk confirmed the build-up of the forces of the Armed Forces of Ukraine on the line of contact and the increase in shelling.