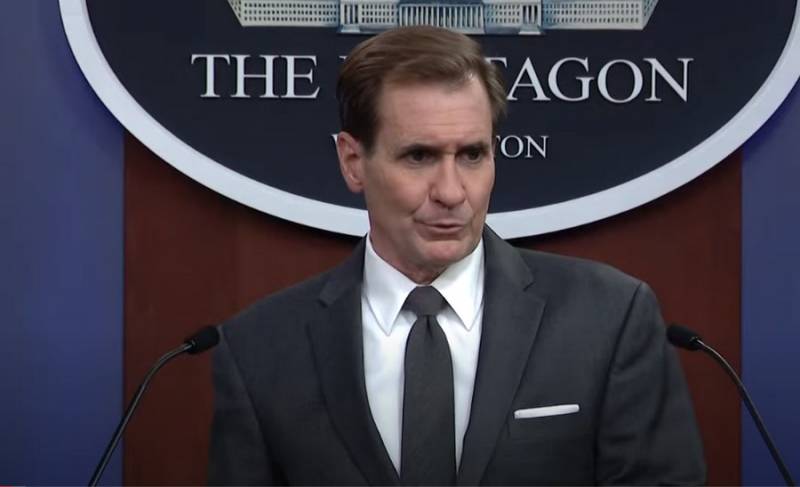 Sending warships to the Black Sea is a standard operation for the American
fleet
and is routine. This was stated by the spokesman for the US Department of Defense John Kirby.
Speaking at a briefing at the Pentagon, Kirby said that the sending of warships to the Black Sea is not "something new", they are there under the Montreux convention, and passage through the straits is coordinated with Turkey. According to him, the American
aviation
and the navy is wherever international law allows.
At the same time, he declined to comment on Turkish media reports on the passage of two destroyers next week through the straits to the Black Sea and on the "future operations" of the US Navy in the region.
I do not intend to confirm the reports of the Turkish media. We regularly conduct operations in the Black Sea, there is nothing new here
Kirby declared.
Earlier, Turkish media reported that two American destroyers will pass to the Black Sea on April 14 and 15. Before that, there was information about the US plans to increase the number of US and NATO ships in the Black Sea against the background of "Russian aggression" against Ukraine, which consists in the concentration of forces and means on its borders.
The Russian Foreign Ministry called the American plans "complicating security" in the Black Sea and confirmed that Ankara had notified Russia in advance of the passage of American ships within the framework of a "special mechanism."