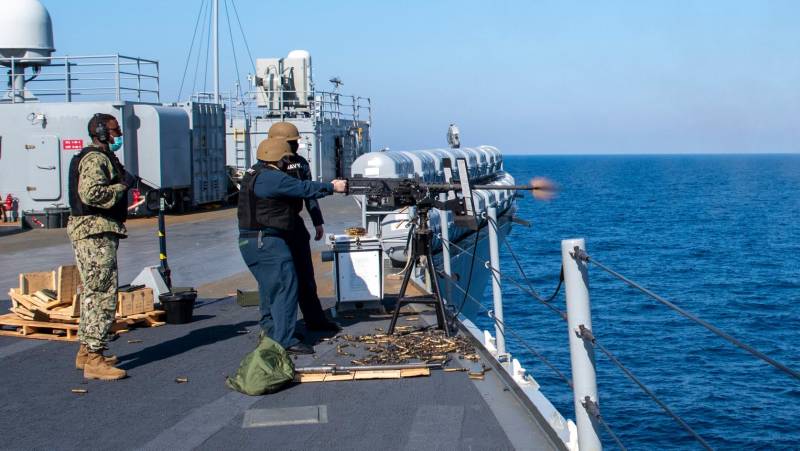 It became known that the American authorities informed Ankara that two warships of the US Navy will proceed through the Dardanelles and the Bosphorus to enter the Black Sea. It is noted that as the reason for the direction of the ships of the American
fleet
in the US they called "an increase in the concentration of Russian troops on the borders of Ukraine.
The reports say that two ships of the US Navy "will be stationed in the Black Sea until May 4th." The US states that they informed the Turkish side, as prescribed by the Montreux Convention, no later than 2 weeks before the ships passed through the straits. At the same time, it was stated that "the request was sent 15 days ago."
It turns out that the United States notified Turkey even before Russia began the transfer of units of the RF Armed Forces in the south-west of the country. In this case, Washington's explanation of the reasons for the entry of US warships into the Black Sea looks more than strange. Have the Pentagon confused the causal relationships?
Meanwhile, in Turkey, they write that during a telephone conversation between Presidents Vladimir Putin and Recep Erdogan, the issue of compliance with the Montreux Convention was discussed. Vladimir Putin noted that he expects Ankara to comply with this international legislative act after the commissioning of the Istanbul Canal, which should become an alternative to the congested Bosphorus.
And in Ukraine, they said that "Erdogan and Putin checked their watches" before the meeting of the Turkish President with Vladimir Zelensky. Recall that Erdogan and Zelensky are preparing to discuss a range of issues related to bilateral relations, including, for example, the possibility of supertankers with LNG passing through the straits into the Black Sea. We are talking about tankers that (on the basis of an agreement with Doha) could supply Ukraine with liquefied natural gas from Qatar. Prior to that, Turkey has invariably been against the passage of such supertankers through the straits, noting that it is unsafe.