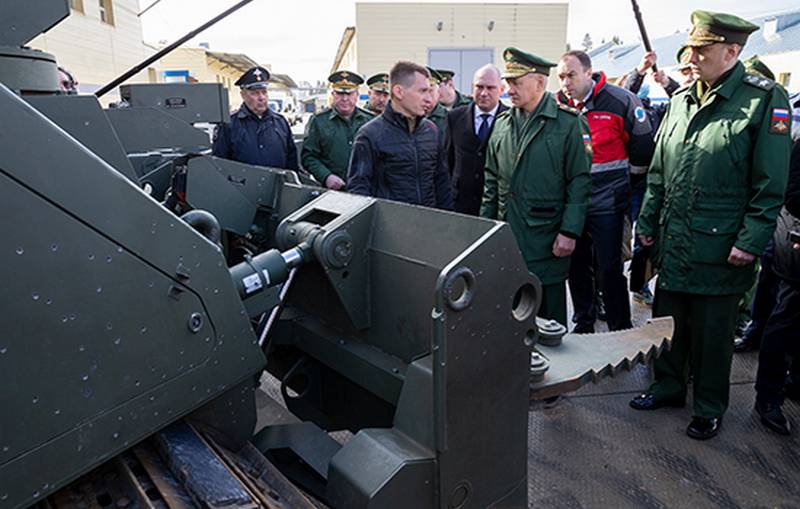 The engineering troops will soon be armed with a new heavy robotic demining complex, developed in the interests of the Russian Ministry of Defense. This is reported by the Department of Information and Mass Communications of the military department.
Defense Minister Sergei Shoigu visited the 766 Department of Production and Technological Completion OJSC (UPTK) in the Moscow region, where he got acquainted with the progress of the state defense order. The head of the military department was shown both the samples of engineering vehicles already put into service and the promising ones under development.
As noted, in addition to the Uran-6 demining complex, which is already being supplied to the troops, work is currently underway to create a heavier demining machine designed to clear the terrain from more powerful anti-tank mines.
Details of the new development have not yet been given, it is stated that the first prototypes of the complex will appear in 2022.
Following the visit, Shoigu stressed that "serious progress" had been achieved in equipping the Russian army with robotic systems. In addition to heavy mine-clearing machines, the Ministry of Defense intends to receive intelligence robots, including RChBZ, as well as surface and underwater robotic systems.