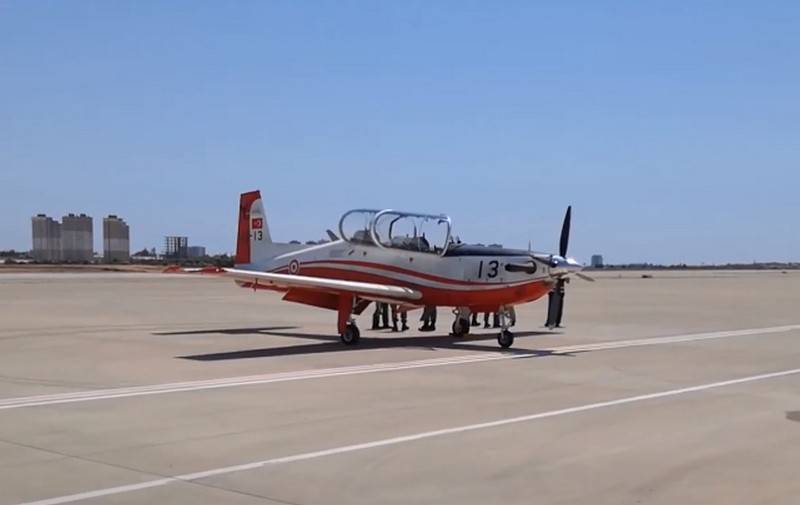 The Turkish Air Force has lost its second aircraft this week. Following the crash of a Northrop F-5 fighter in Anatolia, the Turkish Air Force's KT-1 trainer is reported to have crashed into the sea. This is stated in the message of the Ministry of Defense of the Republic.
According to the information currently available, the KT-1 aircraft, performing a training flight, fell into the Aegean Sea off the western coast of Turkey. The pilots of the plane are alive, they have already been taken to the nearest medical facility. Details about the condition of the pilots are not given.
A KT-1 military trainer crashed into the Aegean Sea near Foça, Izmir province, two pilots rescued
- said in a statement.
It is clarified that the plane was assigned to the Turkish Air Force base in Izmir. The reasons for the fall have not been established, the investigation will be carried out by a commission of the Turkish military department. Search work is currently underway at the crash site.
The KT-1T is an export version of the South Korean KT-1 turboprop trainer for Turkey. The Turkish Air Force is armed with 40 KT-1Ts, used for training pilots. It can be used as a light strike aircraft.
Note that this is the second message about the loss of Turkish Air Force aircraft in two days. On April 7, a Northrop F-5 fighter crashed in southern Turkey in the province of Konya (Anatolia), the pilot was killed.