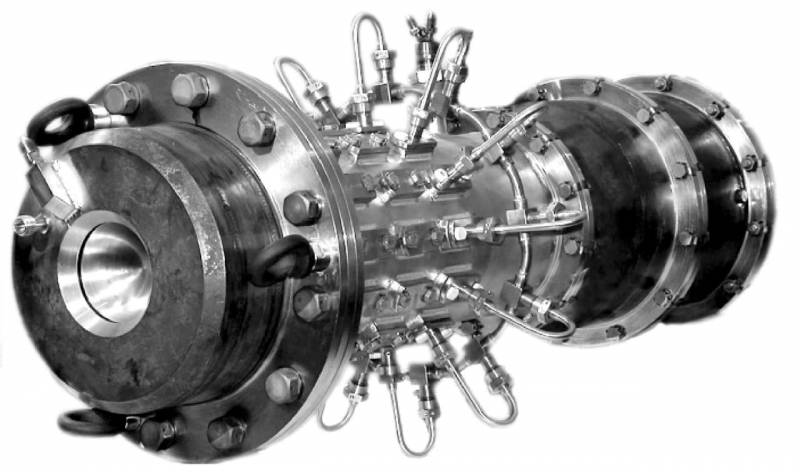 The demonstrator of the ramjet pulsating detonation engine completed the first stage of testing, showing an increase in specific thrust up to 50% in individual modes in comparison with conventional engines. This is reported by Rostec.
As explained in the state corporation, the pulsating detonation engine is a new type of power plant for
aviation
... It is planned to use it both in the rocket and space sphere and in the creation of a hypersonic
weapons
... Aircraft equipped with pulsating detonation engines will have better flight dynamics and maneuverability.
The development and testing of the new engine is carried out by the OKB im. Cradle, which is part of the United Engine Corporation. Based on the results of the first stage, the demonstrator confirmed the calculated indicators.
(...) In certain modes of operation, the specific thrust was up to 50% higher than those of traditional power plants. In the future, this will allow 1,3-1,5 times to increase the maximum range and payload mass of aircraft (...)
- the message says Rostec.
Yevgeny Marchukov, General Designer-Director of the A. Lyulka Design Bureau, said that when creating a new engine, technologies worked out on previous generations were used, which significantly reduces the cost of its development and further production.