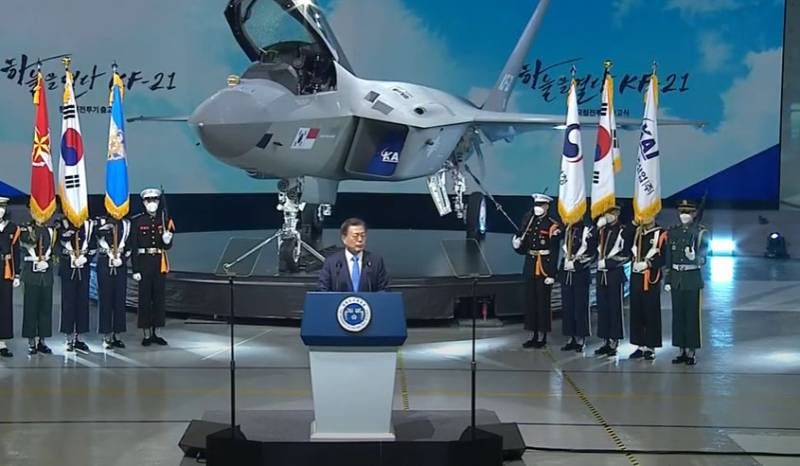 In South Korea, the presentation of the prototype of the fifth generation fighter KF-X in the industrial park of the city of Sacheon is taking place. Initially, the aircraft was positioned as a generation 4,5 (4 ++) fighter.
The event is attended not only by representatives of Korean companies and authorities, but also by Indonesian Defense Minister F. Subianto. The reason is that a joint development contract was previously signed between Seoul and Jakarta. The initial cost of the work under the contract is estimated at about $ 8 billion, according to the Korean press.
The presented prototype of the latest fighter, also called the KF-21, demonstrates a technological variant that in many ways resembles the already existing 5th generation fighters, including the American F-35.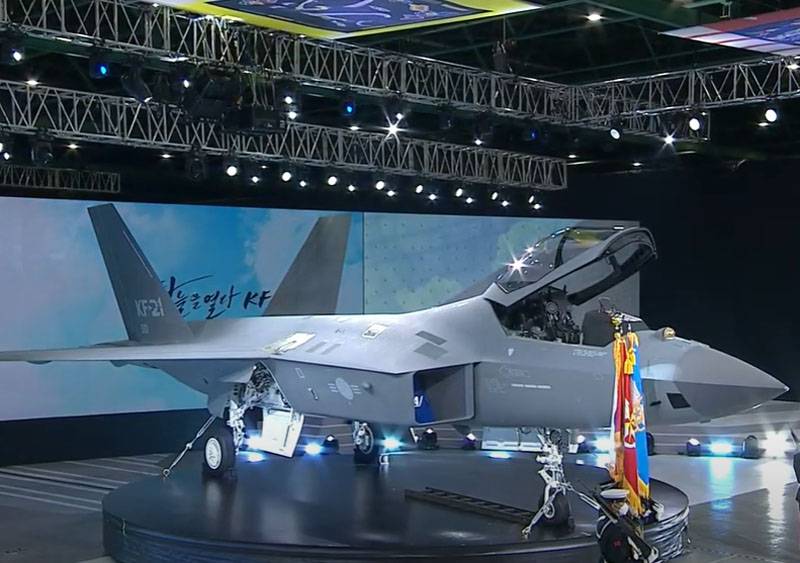 The Korean Prime Minister noted that the creation of such an aircraft will introduce the Republic of Korea and Indonesia "among the countries of the world capable of independently developing a new generation combat aircraft."
During the presentation of the prototype of the newest fighter, it was noted that it will be distinguished by a high level of automation and robotization, and will receive a stealth coating. Missile weapons will be located in the inner fuselage compartments. Confirmed information that the KF-X will be single. Its combat training options are not reported.
At the same time, the Korean media are arguing about which generation this aircraft belongs to. In particular, it is noted that if a fighter receives stealth coverage, this does not yet make it belonging to generation 5.
Broadcast from the presentation of the prototype of the fighter: