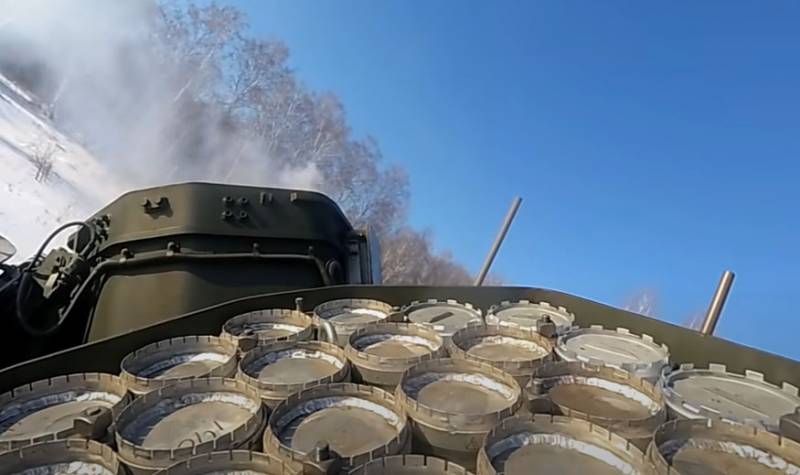 One of the most effective ways to stop the advance of large enemy ground forces is the deployment of minefields. However, the task can be complicated by the enemy advancing too fast to create minefields manually. The loss of time can lead to dire consequences, including the release of enemy units to the operational space.
In order for the mining of the terrain to be carried out in the shortest possible time, automation is needed, special equipment capable of creating minefields even directly in front of the advancing enemy forces.
The Armed Forces of Russia have equipment of this kind. These are universal minelayers - in three versions: tracked (UMZ-G), based on the KamAZ truck (UMZ-K) and based on the Typhoon-VDV armored vehicle (UMZ-T).
The main task of any of these variants of military equipment is to create a minefield using hundreds of mines in a matter of minutes, which ultimately should lead to a halt in the advance of the enemy that has encountered an obstacle.
The creation of minefields by UMP series equipment is carried out using launching devices integrated with special containers in which the mines are located. The peculiarity of containers is that the operator can control them in terms of choosing the vector of "shooting" mines - and for each container its own drive.
Details about the work of universal mine layers are presented in the "Military Acceptance" plot on the "Zvezda" channel. About the ability to mine the terrain in a matter of minutes: