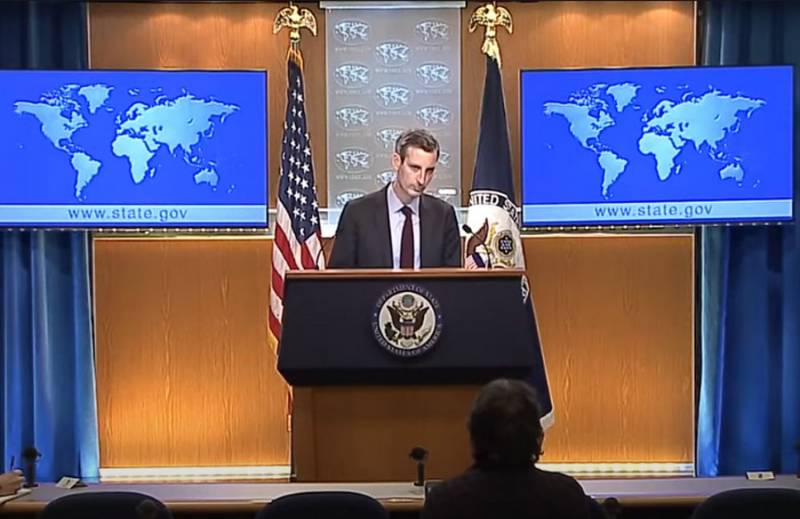 The United States accused Russia of "instability" between the two countries, claiming Moscow's responsibility for its actions. This was announced by the US State Department.
Speaking at a briefing, State Department spokesman Ned Price said that Moscow is pursuing a policy of "harmful actions" against the United States, thereby spoiling relations between the two states. Washington, in turn, is exclusively in favor of stable and normal relations with Russia.
In a broader sense, we strive for a stable and predictable relationship (with the RF). However, at the moment it is the Russian government, the Kremlin that brings instability to our relations, including through its harmful actions.
- added Price.
Answering the question of what the White House intends to do in response to Russia's hostile actions, the State Department spokesman said that Russia "will bear responsibility for this," but did not go into details. According to him, the decision to "punish" Russia will be made by Joe Biden.
President Joe Biden made it clear that Russia will be held accountable and he is a man of his word. And I think he'll remind you of his promise
- he stressed.
On the eve it became known that the United States is preparing another package of sanctions against Russia, including the expulsion of Russian diplomats. "Punishment" should follow the hacker attack allegedly carried out by Moscow, as well as, traditionally, "for interference in the elections."