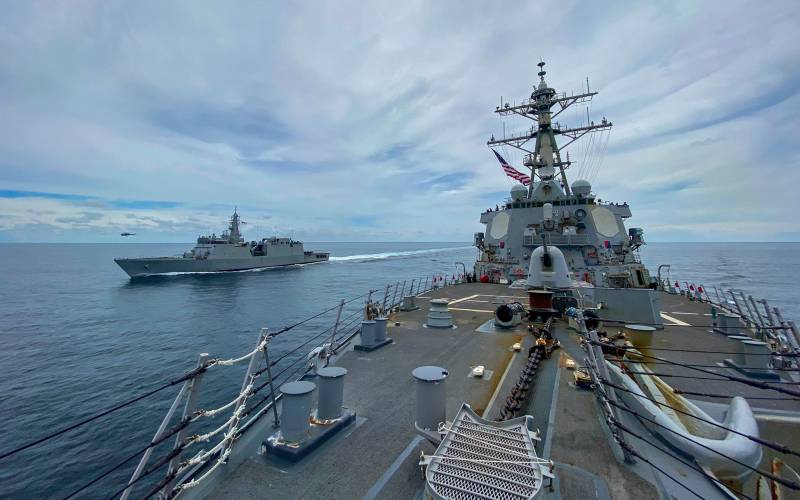 Not so long ago, on the pages of "Military Review" material was published that at one time the reunification of the Crimea with Russia thwarted American plans to create a base for US Navy ships in Sevastopol on a rotational basis. That publication has been criticized by individual readers and experts. There were statements that "no US base was going to be created in Crimea" and that "statements about the readiness to deploy US Navy ships in Sevastopol have no reliable basis."
In this regard, it is worth paying attention to the material that aired on the American channel CNN with reference to representatives of the US military department. The CNN report says that the Pentagon is considering the possibility of sending US warships to the Black Sea in the coming weeks "to demonstrate support for Ukraine in connection with the growing concentration of Russian troops at its borders."
From a statement by a Pentagon spokesman:
The United States has regularly sent ships to the Black Sea in the past. But the deployment of US Navy warships in the Black Sea will be a special signal for Russia at this time.
The nuance is that before any entry into the Black Sea of ​​warships, a non-Black Sea country is obliged (on the basis of the Montreux Convention) to notify the Turkish authorities of its intention two weeks before direct passage through the straits.
In this regard, questions arise: was a notification of this kind sent to the Turks? If so, when exactly? A separate question: what does the statement about the "deployment of US warships in the Black Sea" mean? The last question is also relevant in connection with the fact that the aforementioned Montreux Convention limits the time spent by warships of countries that do not have access to the Black Sea in this very sea.