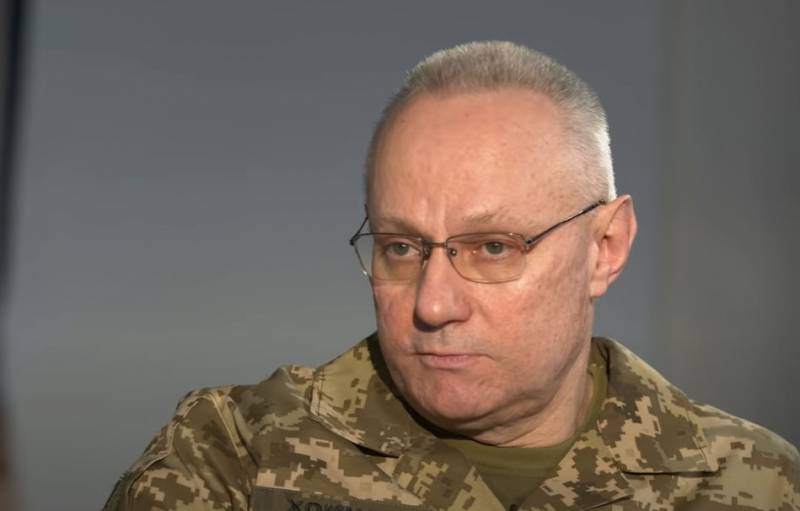 In Ukraine, they continue to escalate the situation, arguing about the alleged preparation for war by Russia. At the same time, not only political scientists, for whom walking on various TV channels has become a part of their profession and a form of earnings, but also high-ranking military men, are "hitting" reasoning of this kind. Colonel-General Ruslan Khomchak, the commander-in-chief of the Armed Forces of Ukraine, is one of those.
At the same time, the Ukrainian logic looks as follows: political scientists, politicians and generals broadcast daily about the "growing threat from Russia", while at this moment they themselves are sitting on comfortable sofas on the air of numerous talk shows.
According to Khomchak, "you can see how the concentration of Russian troops on the borders of Ukraine is increasing, how they move from different parts of the Russian Federation under the guise of exercises."
General Khomchak:
Still, it is not worth talking about the fact that the ring around Ukraine is shrinking. Such words are an exaggeration.
According to the commander-in-chief of the Armed Forces of Ukraine, the situation for Ukraine and the Ukrainian army does not look hopeless.
Khomchak on the air of the talk show:
Ukrainian troops are ready to respond, including to the increasing shelling from CADLO.
Let us remind that ORDLO in Ukraine is called DPR and LPR - the so-called "special areas of Donetsk and Luhansk regions".
The Commander-in-Chief of the Armed Forces of Ukraine said that "the Ukrainian army is provided with everything necessary in the positions, including
weapon
and ammunition.
On the eve of the position of the Armed Forces of Ukraine in Donbass, Vladimir Zelensky visited.
Ukrainian bloggers have already suggested that Zelensky went to Donbass for one simple reason - knowing full well that there will definitely not be any major military operation by the LPNR and Russia.