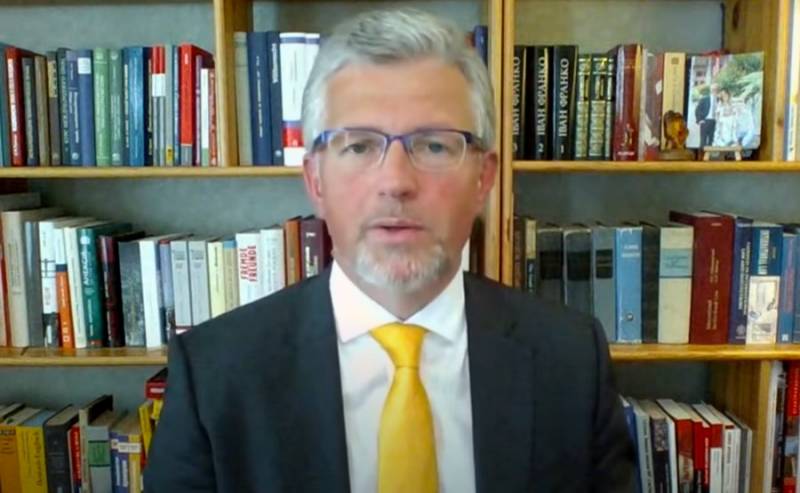 Ukrainian Ambassador to Berlin Andriy Melnyk demanded that Germany help Ukraine join NATO and strengthen its defenses. He stated this in an interview with the German media group Redaktionsnetzwerk Deutschland.
According to Melnik, Germany is one of the four largest exporters
weapons
, must put aside all excuses and support Ukraine by modernizing its armed forces and strengthening its defenses. In addition, Berlin should help Ukraine join NATO.
Ukraine expects to be admitted to NATO as soon as possible
- said the Miller.
The Ukrainian ambassador to the FRG did not forget to accuse Russia of preparing for the attack. He is convinced that Moscow is pulling forces to the Ukrainian borders in order to seize Ukrainian territory.
Note that it is not the first time that Melnik has declared about Germany's "debts" to Ukraine. Earlier, the ambassador said that Germany should help Ukraine "liberate" Crimea, since the Germans allegedly have a "moral duty" to the Ukrainians for the two occupations of the peninsula.
The day before in Berlin, they said that although NATO as a whole is open for the entry of new members, the issue of Ukraine's entry into the alliance is not on the agenda. In turn, the President of Ukraine Volodymyr Zelenskyy stressed that the only solution to the military conflict in Donbass is Ukraine's accession to NATO.