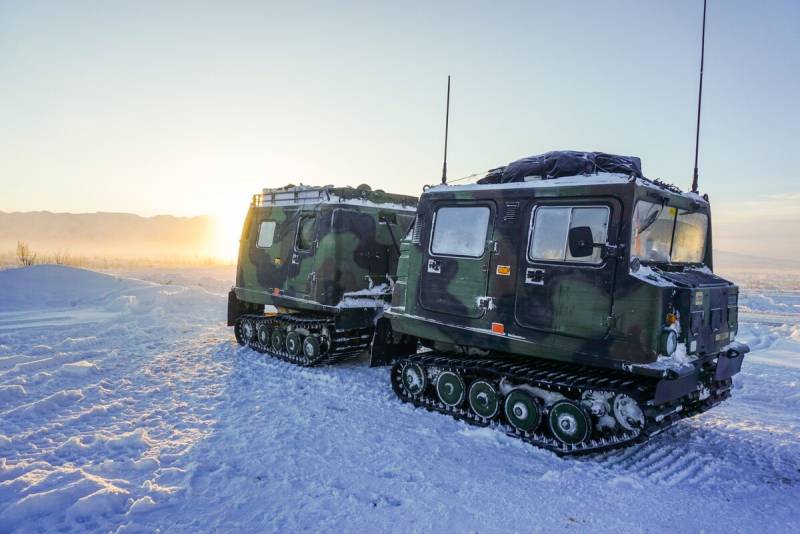 SUSV Unit Support Vehicle
The US Army will test new Arctic all-terrain vehicles as part of an announced tender for the purchase of equipment for operations in northern conditions. According to the portal defensenews.com, the tests of the presented equipment will take place at a test site in Alaska.
The combat support and support service has already signed contracts for the supply of prototypes with two participants - Oshkosh Defense in partnership with ST Engineering, as well as BAE Hagglunds, a subsidiary of BAE System.
According to the terms of the tender, the new all-terrain vehicle must transport up to nine personnel in "extreme cold weather conditions", provide emergency evacuation of the wounded, and also serve as a command vehicle or cargo platform.
Applicants to win the tender must submit their prototypes during the second quarter of this year, the deadline is June 14. The tests of the supplied equipment will take place in Alaska at a special test site in low temperatures from August to December 2021.
The winner will be determined in the third quarter of fiscal year 2022 (starting October 1, 2021), after which serial production of the new all-terrain vehicles will begin. The volume of upcoming purchases is 110 all-terrain vehicles with the possibility of expanding to 163 vehicles.
The new all-terrain vehicle will replace the US Army's Arctic support vehicles for the SUSV units, which are a version of the Swedish Hägglunds Bv 206 articulated vehicle. The old Arctic all-terrain vehicles are scheduled to be retired from 2023.
As stated in the Pentagon, the US army needs new Arctic all-terrain vehicles to confront Russia and China in the region. It is emphasized that the new technology will allow the United States to increase its presence in the Arctic, thereby ending Russian and Chinese domination.