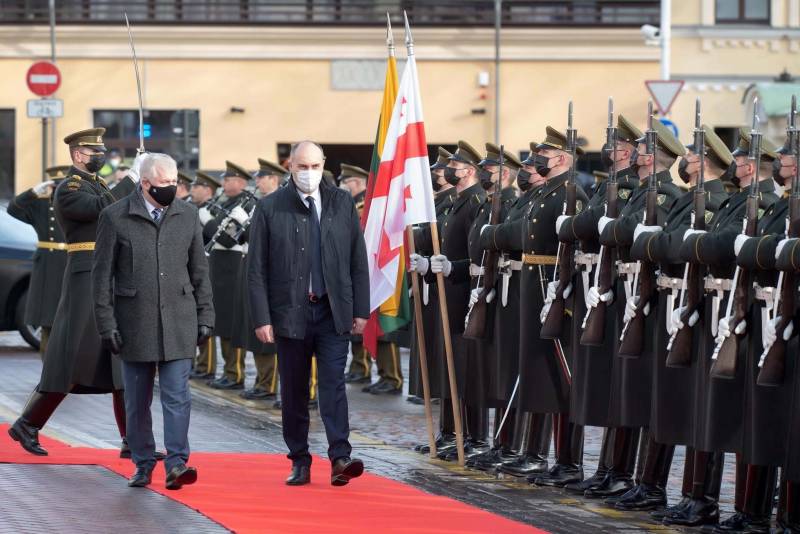 Georgian Defense Minister Juansher Burchuladze is paying a visit to Vilnius. The main topic for discussion with his Lithuanian counterpart Arvydas Anushauskas, as you might guess, once again became the topic of "Russian aggression" which has set the teeth on edge. One gets the impression that without this topic, the defense ministers of individual states have nothing to talk about at official meetings ...
According to the press service of the ministry, Dzhuansher Burchuladze "expressed words of support" from the head of the Ministry of National Defense Arvydas Anushauskas.
Lithuanian minister:
We see how Russia uses political instability in neighboring countries to disrupt integration processes. We hope that the situation in the internal politics of Sakartvelo (now, at the request of Tbilisi, this is the name of Georgia in Vilnius) will not harm the progress already achieved.
What kind of "progress" are we talking about?
And we are talking about Georgia's attempts to join NATO. In this regard, Lithuania is said to be ready to provide Georgia with "all-round assistance and support." At the same time, official Vilnius avoided answering the question of whether Lithuania is ready to support Georgia's entry into NATO without South Ossetia and Abkhazia. Let us remind you that de jure in Lithuania these territories are considered to belong to Georgia.
The head of the Lithuanian Ministry of Defense:
We are ready to share with our (Georgian) partners our experience in combating hybrid threats. We support NATO programs to assist Georgia in the Black Sea region.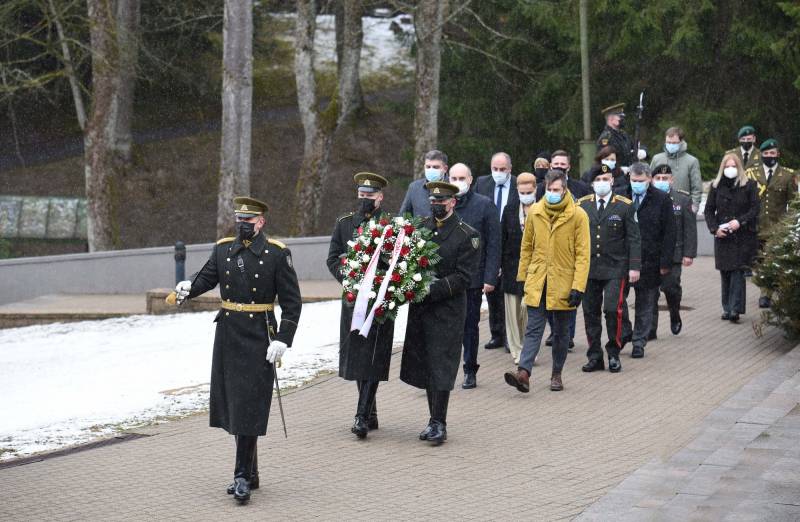 To consolidate the Russophobic get-together, which the meeting in Vilnius turned into, Juansher Burchuladze went to the memorial, which was named "to the victims of the Soviet aggression on January 13". This is a reference to the events of 1991. There, the head of the Georgian Ministry of Defense laid wreaths at the monument and noted that "Georgia also faced similar aggression."