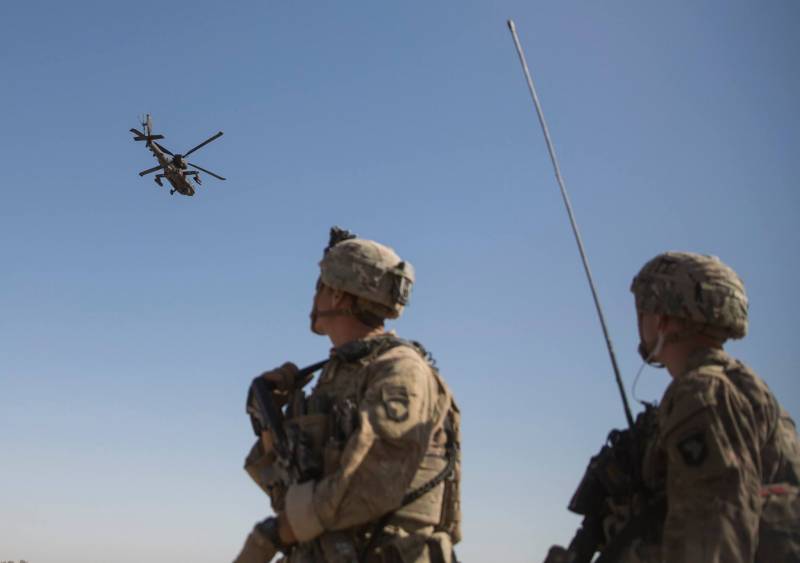 The American authorities have once again announced that "due to difficulties in logistics" they do not have time to withdraw their military contingent from Afghanistan by May. At the same time, it is not reported at what point the US military personnel are going to leave Afghanistan.
Against this background, the European press is discussing the results of the American military presence in Afghanistan. For example, the Swiss columnist Andrea Spalinger emphasizes that if the fight against terrorism and the building of a democratic state in Afghanistan, announced in 2001, is considered the starting point, then these plans of the international coalition led by the United States have failed.
The Swiss press indicates that even 20 years after the Western coalition forces entered Afghanistan, more than 50 percent of the territory there is controlled by the Taliban terrorist group (* banned in Russia). At the same time, the United States is also negotiating with the group. Why weren't they led earlier?
Andrea Spalinger:
Afghanistan is still a patchwork quilt of territories and regions, some of which are ruled by the official authorities, on other rebels or terrorists. This has not changed over the years, and will not change now.
The European press admits that the anti-terrorist operation, which was announced by the United States after the attacks on the Twin Towers in New York and on the Pentagon building, failed. Terrorists from Afghanistan have not disappeared anywhere, the government, even with Western military support, does not control even half of the country's territory, democratic institutions are either not created or do not work.
Against this background, the United States should withdraw its troops. Will they withdraw?