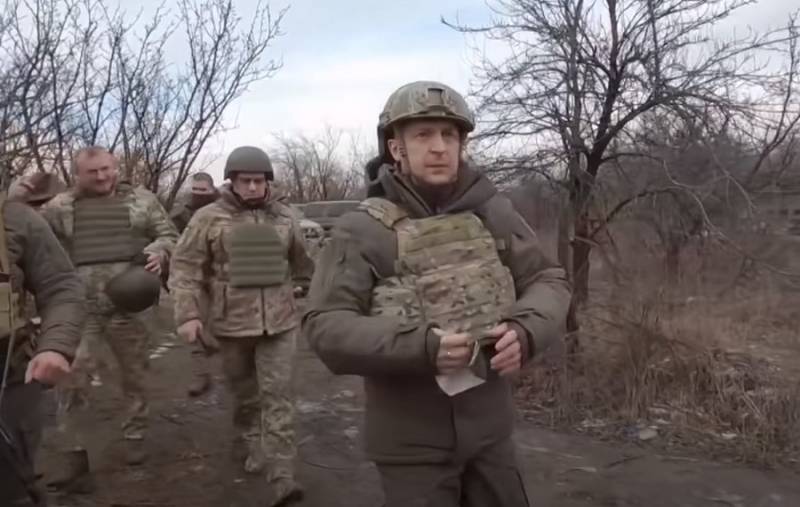 Ukrainian leader Volodymyr Zelenskyy arrived at the demarcation line in Donbass, where he intends to visit the forward positions and talk with the military personnel of the Armed Forces of Ukraine. This is stated in the message of the president's office.
The office explained that Zelensky is conducting a working trip to Donbass amid the escalation of the military conflict as the commander-in-chief of the Armed Forces of Ukraine. He intends to visit the forward positions to support the morale of the Ukrainian army.
The head of state will visit the frontline positions where the regime of a comprehensive and sustainable ceasefire has been systematically violated recently (...) Zelensky travels to Donbass as the supreme commander in order to communicate with the military and maintain the morale of the defenders
- explained in the office.
In turn, in Donetsk and Lugansk, they expressed fears that Zelensky's visit to the contact line would lead to an even greater aggravation of the situation in Donbass. It is possible that the Armed Forces of Ukraine intend to arrange several provocations in order to accuse the DPR and LPR of the escalation of the conflict and violations of the ceasefire.
Meanwhile, according to the data provided by the JCCC, the Ukrainian Armed Forces continues shelling the outskirts of Donetsk using 120-mm mortars. As a result of the shelling, a soldier of the People's Militia of the DPR was killed. The activity of the Ukrainian Armed Forces was suppressed by return fire.