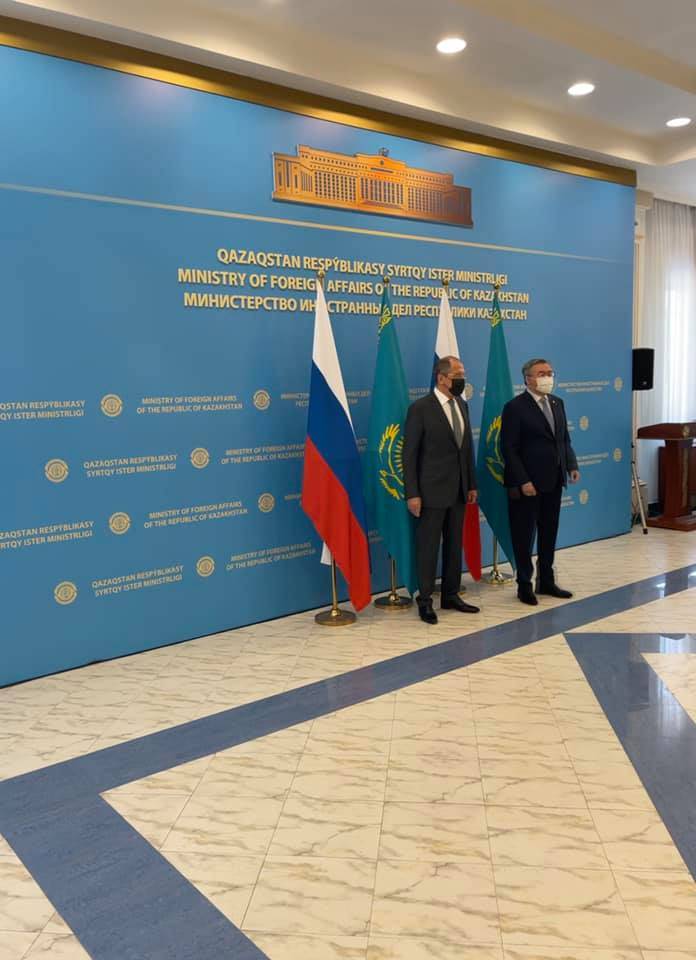 International diplomacy, after the well-known insult by US President Joe Biden of Russian President Vladimir Putin, is reaching "a new level."
Joe Biden, having answered affirmatively to a journalist's provocative question about whether he considers the Russian president to be a murderer, did not take his words back. Following Biden, his rhetoric was picked up by the satellites. And the ex-president of Ukraine, Petro Poroshenko, even stated that the "copyright" to call Vladimir Putin in this way belongs to him, since a few years ago he spoke this way about the president of the Russian Federation.
Russian diplomacy has obviously decided that there is no need to continue to restrain itself within the framework of ordinary diplomatic rhetoric.
The press secretary of the Russian Foreign Ministry Maria Zakharova writes in a social network that the head of the Russian Foreign Ministry Sergei Lavrov, during a press conference in the capital of Kazakhstan, called the American policy towards the Russian Federation "stupid".
Maria Zakharova:
At a press conference in Nur-Sultan, Sergei Lavrov called Washington's line towards Russia stupid. I think how our western partners will translate it).
Meanwhile, the "partners" have already announced "aggressive rhetoric", guided by the logic familiar to them, "What are we for?"
Sergei Lavrov stressed that the US sanctions policy towards Russia, by definition, does not achieve anything and will not achieve anything, but only breaks the very possibility of normal cooperation.
The Ukrainian press, commenting on Lavrov's words, said that "the head of the Russian Foreign Ministry openly insulted the United States."