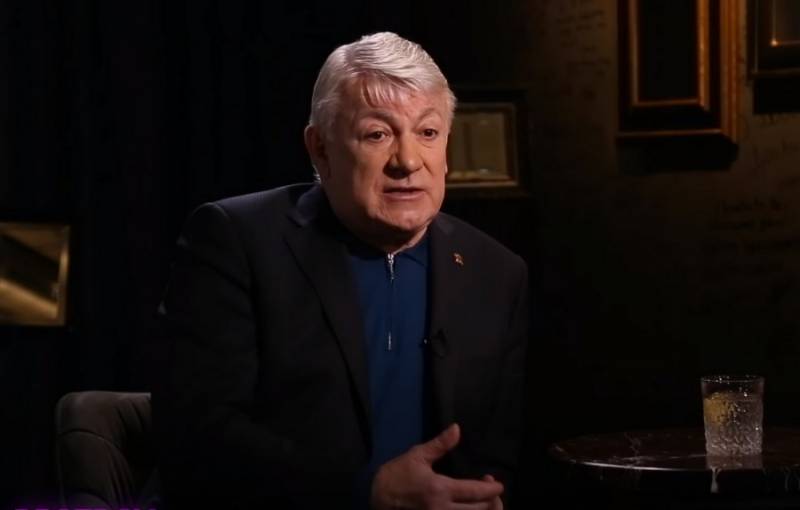 NATO intervention in the conflict in eastern Ukraine will lead to the loss of several regions of the country's southeast. This is the opinion of the former head of the SBU Investigation Department, Major General Vasily Vovk.
Speaking on the air of the Nash TV channel, Vovk said that NATO's interference in the conflict in Donbas means that Russia will immediately intervene in it, and the alliance will not fight with the Russian army. The general is convinced that NATO will retreat and Ukraine will lose several areas.
Everyone understands that without NATO we will not win a war anywhere if we go to this war. The first question is: if we join NATO, will NATO go to war with Russia? Great question. Hardly. Probably not
- declared the general.
Vovk stressed that even Ukraine's joining the alliance will not give anything, since NATO is not going to fight with Russia for Ukraine. The introduction of alliance troops into the conflict zone may lead to the fact that they retreat, not wanting to engage in hostilities.
It will be worse if we, for example, lead NATO to the right bank, and then they say, as it was in Georgia: "Sorry, we are retreating"
- explained the general, adding that in this way the eastern and southern regions of Ukraine, where there are strong "pro-Russian" sentiments, can go to Russia.
Earlier, Ukrainian President Volodymyr Zelenskyy said that Ukraine's accession to NATO is the only option for ending the military conflict in Donbass.