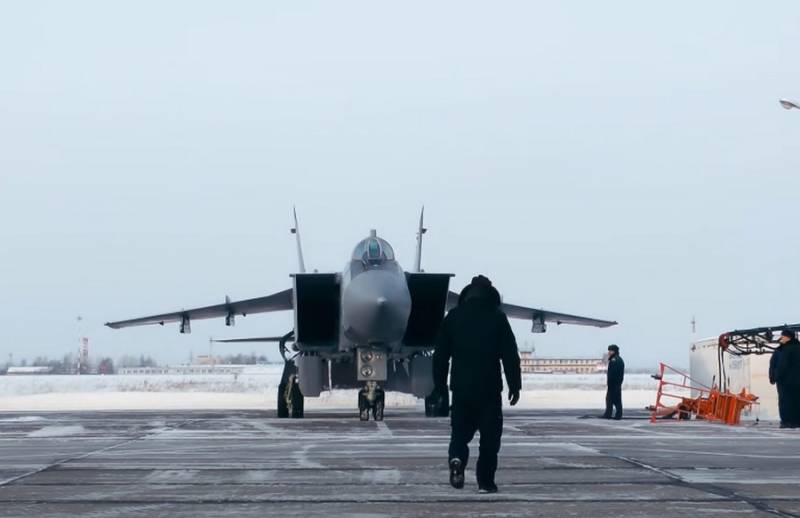 Russian MiG-31BM, serving in the Arctic, received a new navigation system for use in the Arctic. This was reported by the press service of Rostec.
According to the report, the aircraft is being equipped with the latest satellite navigation system, which allows them to carry out combat training missions in Arctic conditions; details of the system's operation are not provided.
In the course of work, a new satellite navigation system is being installed on the MiG-31BM. It allows you to solve the problems of aircraft navigation anywhere in the world, including the Arctic region.
- leads
TASS
message of the UAC press service.
Note that a few years ago, it was reported about plans to equip the MiG-31 with a strapdown inertial navigation system (SINS), which allows the fighter to navigate in the Arctic without correction from GPS and GLONASS satellites. SINS was specially designed for use in low temperatures, high radiation background, lack of satellite signals and communication with terrestrial services. The system provides fully autonomous high-precision navigation.
Recall that the MiG-31BM interceptors currently cover the Russian North, they are deployed on the Novaya Zemlya archipelago and in Chukotka. The capabilities of this aircraft allow it to intercept targets at high altitude and range.