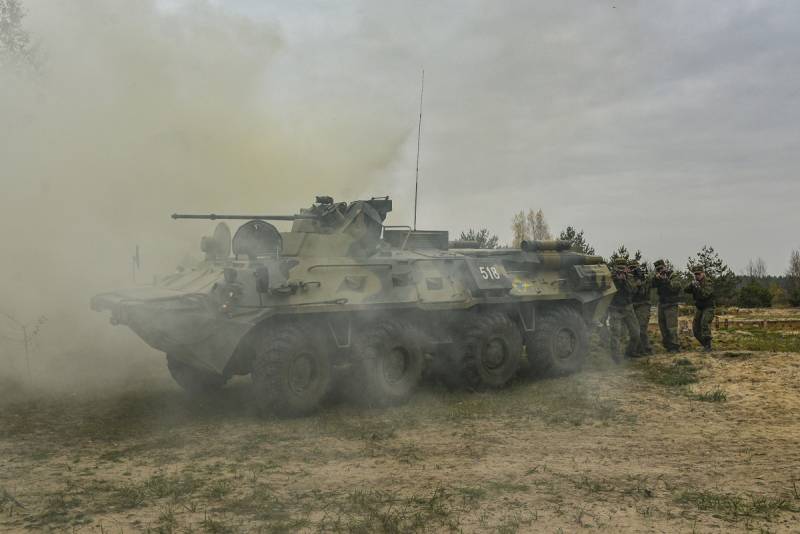 The European press is discussing the situation in Donbass. One of the main and, if I may say so, "favorite" topics for discussion: "Why did Shoigu and Putin suddenly decide to check the combat readiness of the Russian army?" This question was transformed into another question of European journalists, which sounded like this: "Why is the Russian army moving near the Ukrainian borders?" When it was explained from the Kremlin that the Russian army could move anywhere on Russian territory, new questions began, one of which is presented above.
The same topic excited Finnish columnist Dan Helenius. The Finnish author tells the readers how "Russia sent to the Ukrainian border
Tanks
and other armored vehicles. "
Helenius:
But at the same time, the troops that Russia sent to the border with Ukraine will not be enough for a full-fledged Russian offensive.
The Finnish observer writes that "the Russian military should not count on an easy walk around Ukraine, since in comparison with 2014-2015, the Armed Forces of Ukraine are better equipped and staffed."
At the same time, the author writes that Russia is also concerned about the actions of the Ukrainian military in the east of the country. Helenius notes that "with the transferred forces, Russia is able to repulse possible limited Ukrainian attacks (in the Donbas)."
According to a Finnish observer from Yle, "it may be that it is important for Russia to provoke the Ukrainian military."
If the Armed Forces of Ukraine go on the offensive, then Russia will have everything to intervene in the conflict and take control of everything.
The author makes such a statement, preliminary pointing out that a full-fledged war is already going on between Ukraine and Russia. The logic is strange: "the war is on", but Russia "is waiting to intervene in the conflict." Dan Helenius in his material clearly contradicts himself, although this has already become a characteristic variant of reflecting the situation in Donbass for a number of European media outlets.