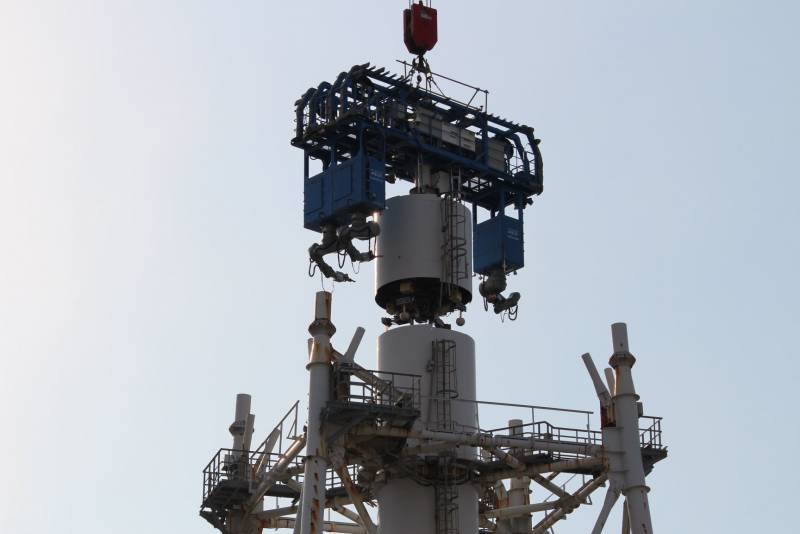 A special correspondent for the Asian edition of The Diplomat reports from Tokyo that TEPCO, which owns the damaged Fukushima nuclear power plant, "might not have learned all the lessons from the events of 2011." Recall that in 2011 at the aforementioned nuclear power plant there was an accident associated with a tsunami. Until now, the station has not solved the problems, the main of which is related to the corrosion of the reservoirs where the radioactive water is stored. According to some reports, due to the corrosion of special tanks, such water is already entering the ocean.
As it turns out, this is not the only problem for Tokyo Electric Power. The situation is also difficult at another nuclear power plant in Japan, which the company serves. We are talking about the Kashiwazaki-Kariva nuclear power plant, which has been operating since September 1985. The station was severely damaged during the 2007 earthquake. Then a fire broke out at one of the power units, hundreds of tanks with radioactive waste were damaged, as a result of which this waste began to fall into the ocean.
In 2018, a special commission of the Office for Nuclear Regulatory Affairs established that anti-terrorist equipment does not work at the Kashiwazaki-Kariva NPP, and that the protection of nuclear materials should not be ensured. The head of the aforementioned department, Fuketa Toyoshi, notes that even today all the problems at the station have not been fully resolved, although the safety functions have been "partially restored."
The security system is not fully functioning, the preservation of nuclear waste is not ensured, there are problems with anti-terrorist equipment at the station.
The Diplomat writes that they plan to bring TEPCO to "financial responsibility" for the state of the Kashiwazaki-Kariva NPP. Also, the company may be completely deprived of the license to operate the nuclear power plant.
This nuclear power plant has been assigned a special - "red" - rating level, which actually allows terrorist groups to enter its territory. The "red" rating mark was assigned to the Japanese nuclear energy operator for the first time in
stories
... This cannot but cause concern among ordinary Japanese, especially those who live in the area where the nuclear power plant is located.
TEPCO President Kobayakawa Tomoaki:
I am forced to apologize for harming security. I and three other leaders of our company have cut our salaries by a third for the next six months. We are taking the issue seriously, investigating its root cause, and will continue to pursue radical reform efforts.
The press notes that the Japanese operator of the nuclear power plant "is frivolous about the problem, for years without making proper efforts to solve it."
From the material:
Critics of the company's work demand to establish a full-fledged anti-terrorist security system at the Kashiwazaki-Kariva nuclear power plant, as it is located opposite North Korea.